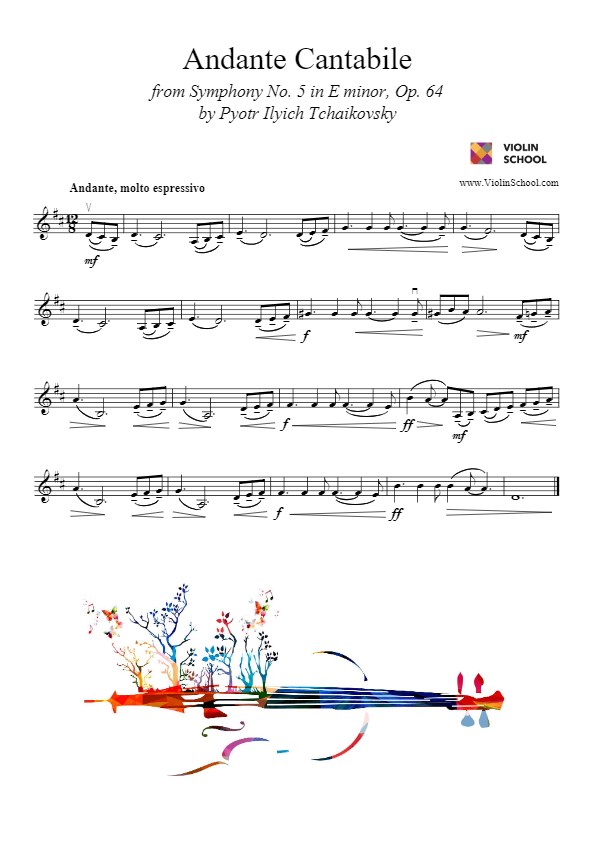 Title: Andante Cantabile - Symphony No. 5 - Tchaikovsky
Description: The second movement of Symphony No.5 is a beautiful example of Tchaikovsky's music – colourful, expressive, beautifully orchestrated and melodically memorable!
Level: 
Topics: Rhythmic complexity, Portato
Join ViolinSchool today for instant access!
This download is for ViolinSchool members only! Click here to become a Member of ViolinSchool and get instant access to all library downloads!

---