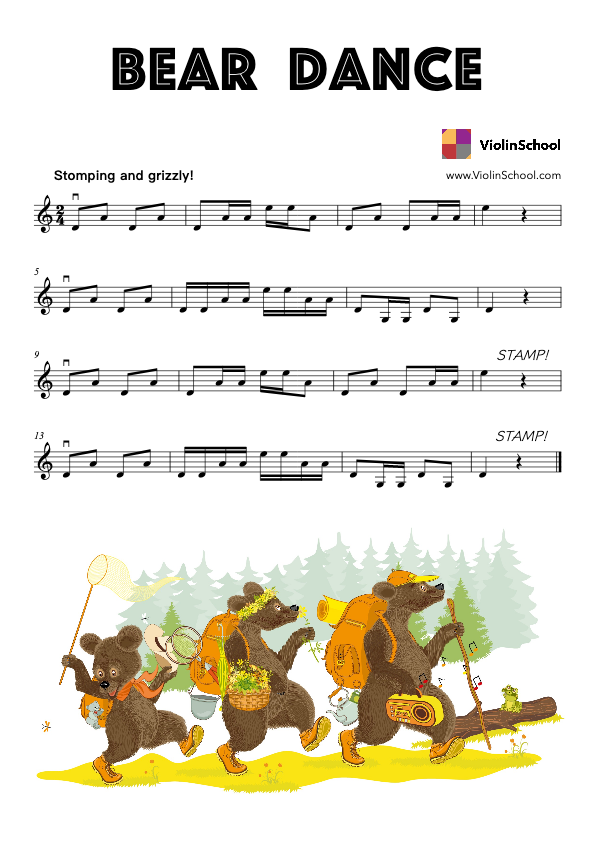 Title: Bear Dance!
Description: Bear Dance is great for practising rapid string crossings and quick, short, energetic bow strokes! It's not so great for downstairs neighbours, as you'll see...!
Level: 
Topics: String Crossings
Join ViolinSchool today for instant access!
This download is for ViolinSchool members only! Click here to become a Member of ViolinSchool and get instant access to all library downloads!

---