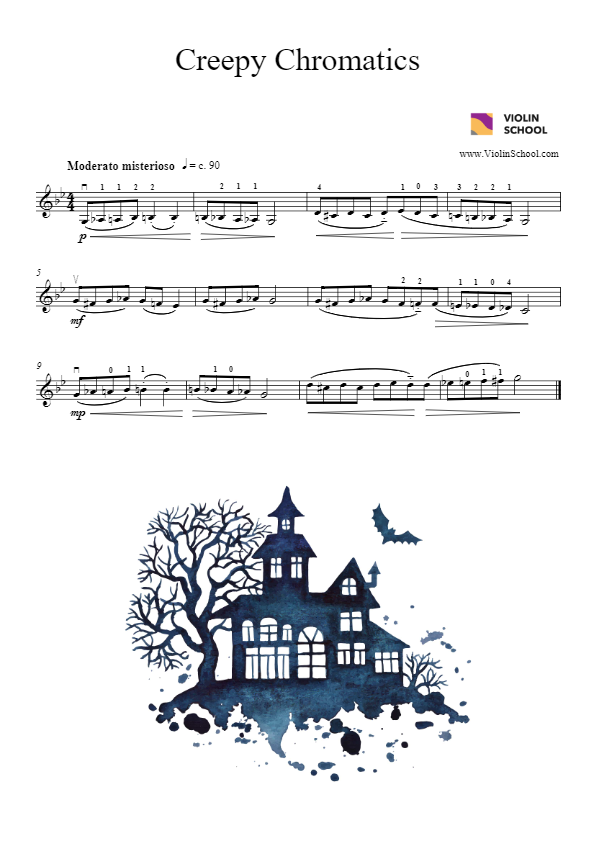 Title: Creepy Chromatics
Description: Creepy Chromatics is based around the chromatic scale – the one that moves up and down in semitones. Use dramatic dynamics to maximise the creepiness!
Level: 
Topics: Full chromatic scale
Join ViolinSchool today for instant access!
This download is for ViolinSchool members only! Click here to become a Member of ViolinSchool and get instant access to all library downloads!

---