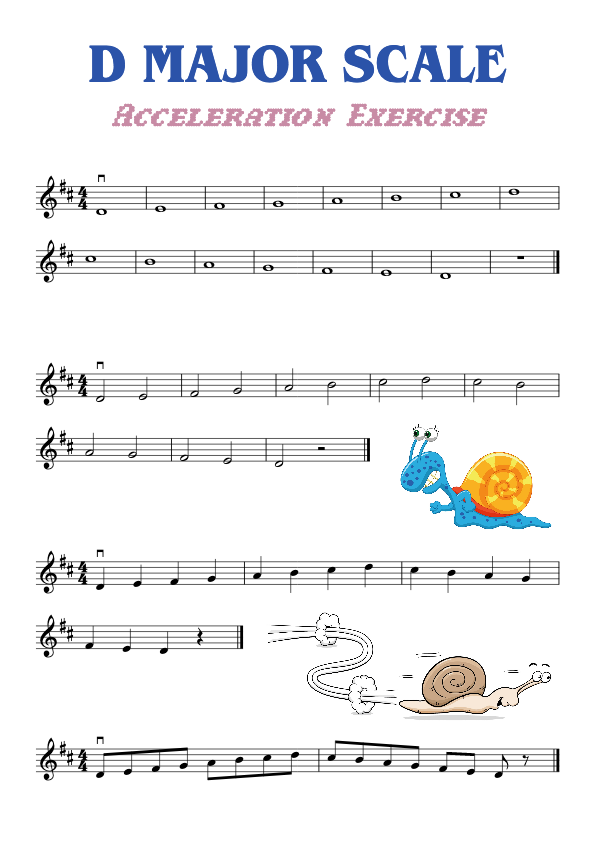 Title: D Major Scale - Acceleration Exercises
Description: Speed up your scale practice by starting with semibreves, moving to minims, climbing up to crotchets, and quickening to quavers!
Level: 
Topics: 
Join ViolinSchool today for instant access!
This download is for ViolinSchool members only! Click here to become a Member of ViolinSchool and get instant access to all library downloads!

---