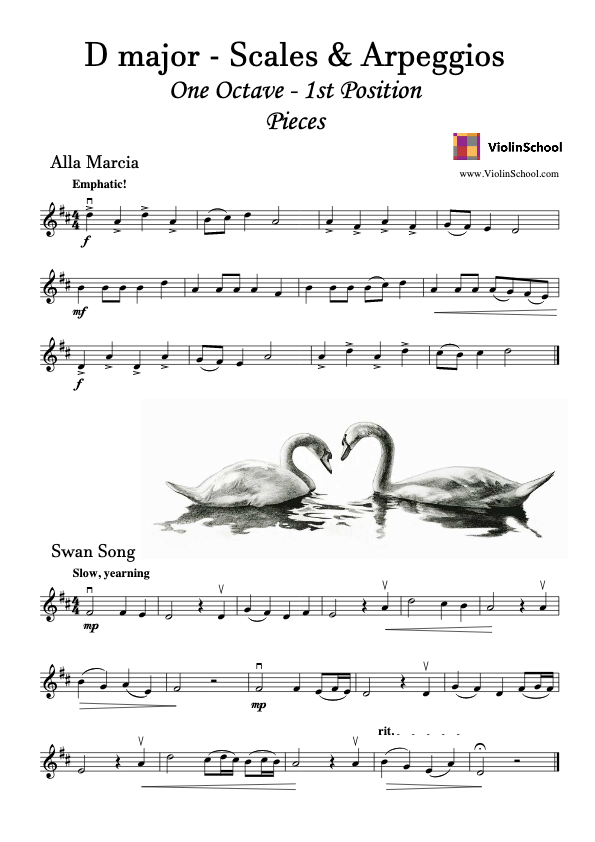 Title: D Major Scales & Arpeggios - 1 Octave - 1st Position - Pieces
Description: Now it's time to apply all the techniques you've practised, by playing through these short D Major pieces.
Level: 
Topics: 
Join ViolinSchool today for instant access!
This download is for ViolinSchool members only! Click here to become a Member of ViolinSchool and get instant access to all library downloads!

---