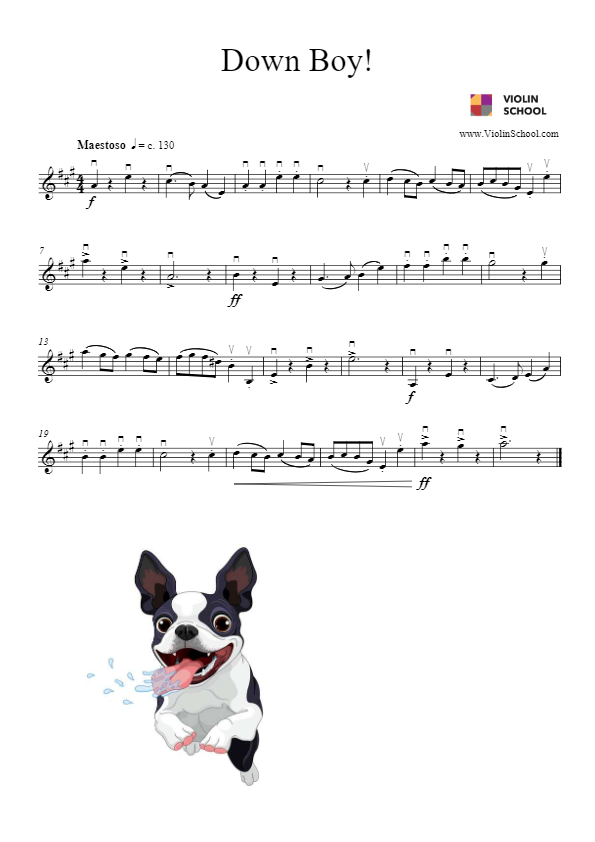 Title: Down Boy
Description: Use this fun piece to practise the down bow technique! Watch out for the crotchet rests - where you can 'retake' the bow to get to the next down bow.
Level: 
Topics: Down bow retakes
Join ViolinSchool today for instant access!
This download is for ViolinSchool members only! Click here to become a Member of ViolinSchool and get instant access to all library downloads!

---