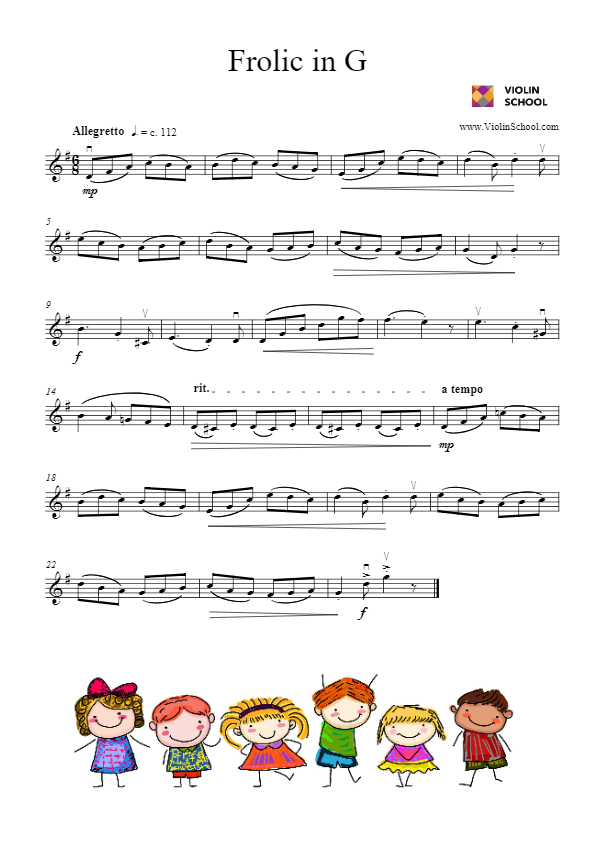 Title: Frolic in G
Description: Check out this chirpy, dance-like piece in G major. The 6/8 time and the catchy melody will get you straight into the mood to celebrate springtime!
Level: 
Topics: Quick folk tune with slurs. Quick interchange of raised/lowered 2nd finger
Join ViolinSchool today for instant access!
This download is for ViolinSchool members only! Click here to become a Member of ViolinSchool and get instant access to all library downloads!

---