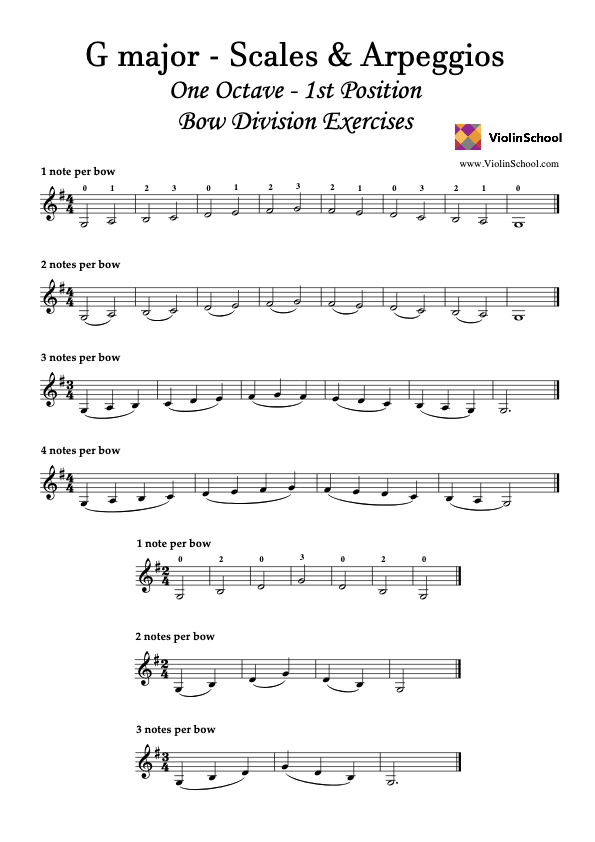 Title: G Major Scales & Arpeggios - 1 Octave - 1st Position - Bow Division Exercises
Description: Pace your bow speed, and lift / drop your left hand fingers evenly, to fit the right number of notes into each bow stroke.
Level: 
Topics: Scales, Bow Division, G Major, Major Scales, Major Arpeggios
Join ViolinSchool today for instant access!
This download is for ViolinSchool members only! Click here to become a Member of ViolinSchool and get instant access to all library downloads!

---