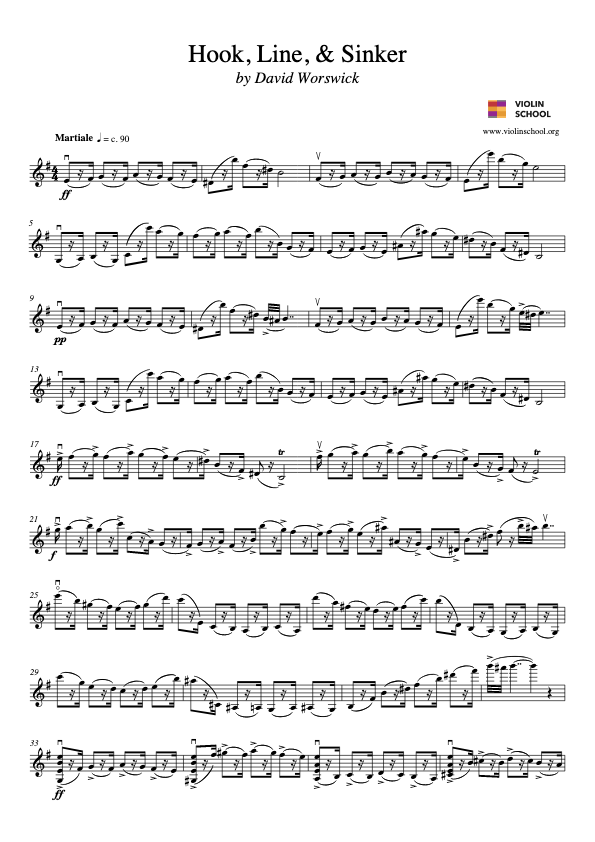 Title: Hook, Line, & Sinker
Description: Hook, Line, & Sinker is a great study to use for practising hooked bowing. We use this technique to avoid unwanted accents or using too much bow when playing uneven note values. (such as dotted rhythms) in order to avoid unwanted accents on the shorter notes and to stop us from running out of bow!
Level: 
Topics: 
Join ViolinSchool today for instant access!
This download is for ViolinSchool members only! Click here to become a Member of ViolinSchool and get instant access to all library downloads!

---