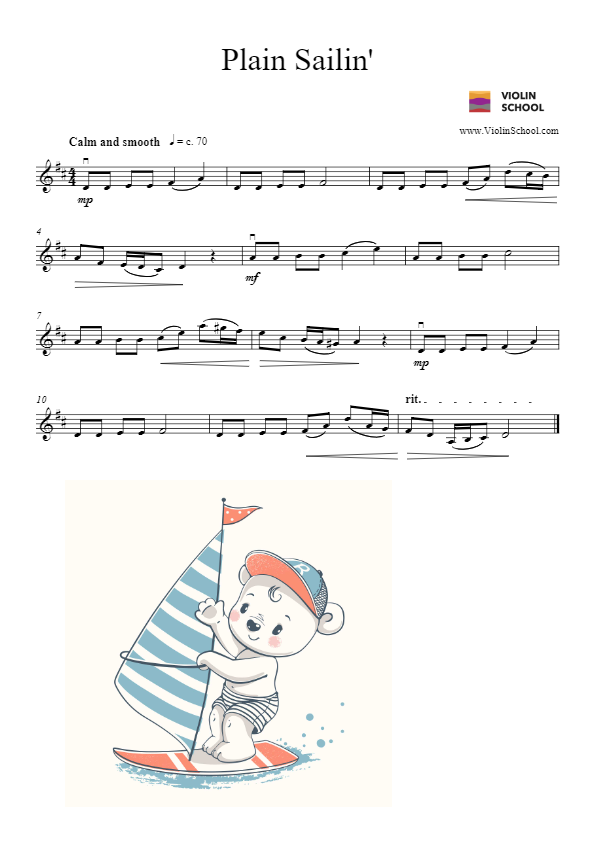 Title: Plain Sailin'
Description: Plain Sailin' should be played as smoothly (legato) as possible, as if sailing in calm, clear waters on a balmy late summer afternoon. Happy sailing!
Level: 
Topics: 1st to 4th Fingers - slightly harder, some accidentals
Join ViolinSchool today for instant access!
This download is for ViolinSchool members only! Click here to become a Member of ViolinSchool and get instant access to all library downloads!

---