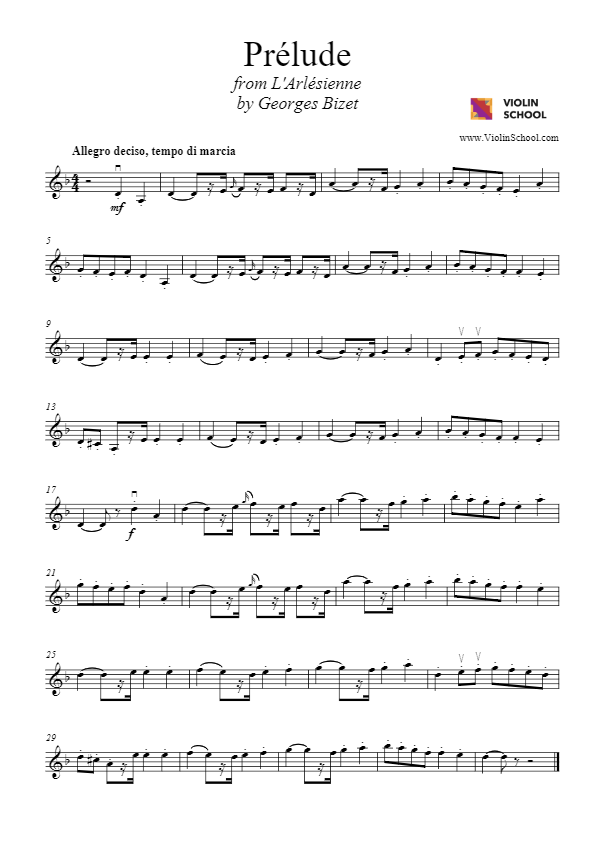 Title: Prélude from L'Arlésienne
Description: Georges Bizet, master tunesmith, wrote L'Arlésienne as incidental music to a play. Here's the Prélude – The March of the Kings – in the key of D minor.
Level: 
Topics: Quick tucked grace notes - fast left hand, staccato
Join ViolinSchool today for instant access!
This download is for ViolinSchool members only! Click here to become a Member of ViolinSchool and get instant access to all library downloads!

---