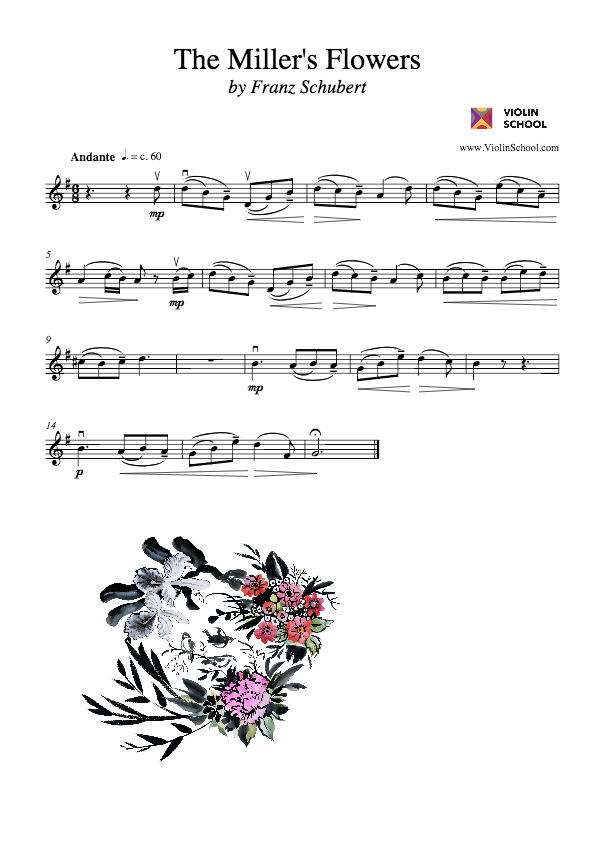 Title: The Miller's Flowers
Description: The Miller's Flowers ('Des Müllers Blumen') is from Franz Schubert's song cycle, Die Schöne Müllerin. Not only is it a lovely, chirpy tune … it's also a brilliant bowing exercise!
Level: 
Topics: Legato/Portato mixed within one bow
Join ViolinSchool today for instant access!
This download is for ViolinSchool members only! Click here to become a Member of ViolinSchool and get instant access to all library downloads!

---