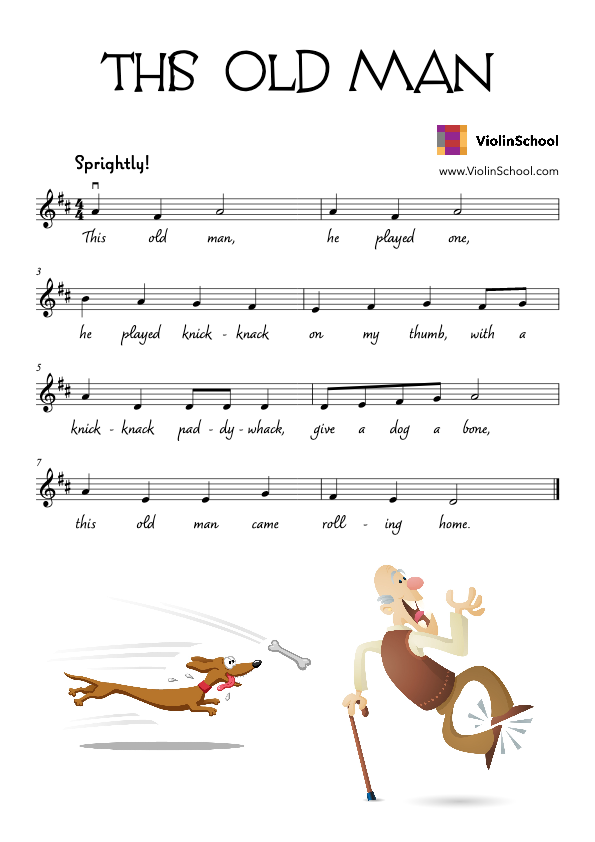 Title: This Old Man
Description: This Old Man is a traditional English folk song that's popular as a children's nursery rhyme. Give the old man plenty of energy when it gets louder halfway through!
Level: 
Topics: 
Join ViolinSchool today for instant access!
This download is for ViolinSchool members only! Click here to become a Member of ViolinSchool and get instant access to all library downloads!

---