Violin and Bow Sizes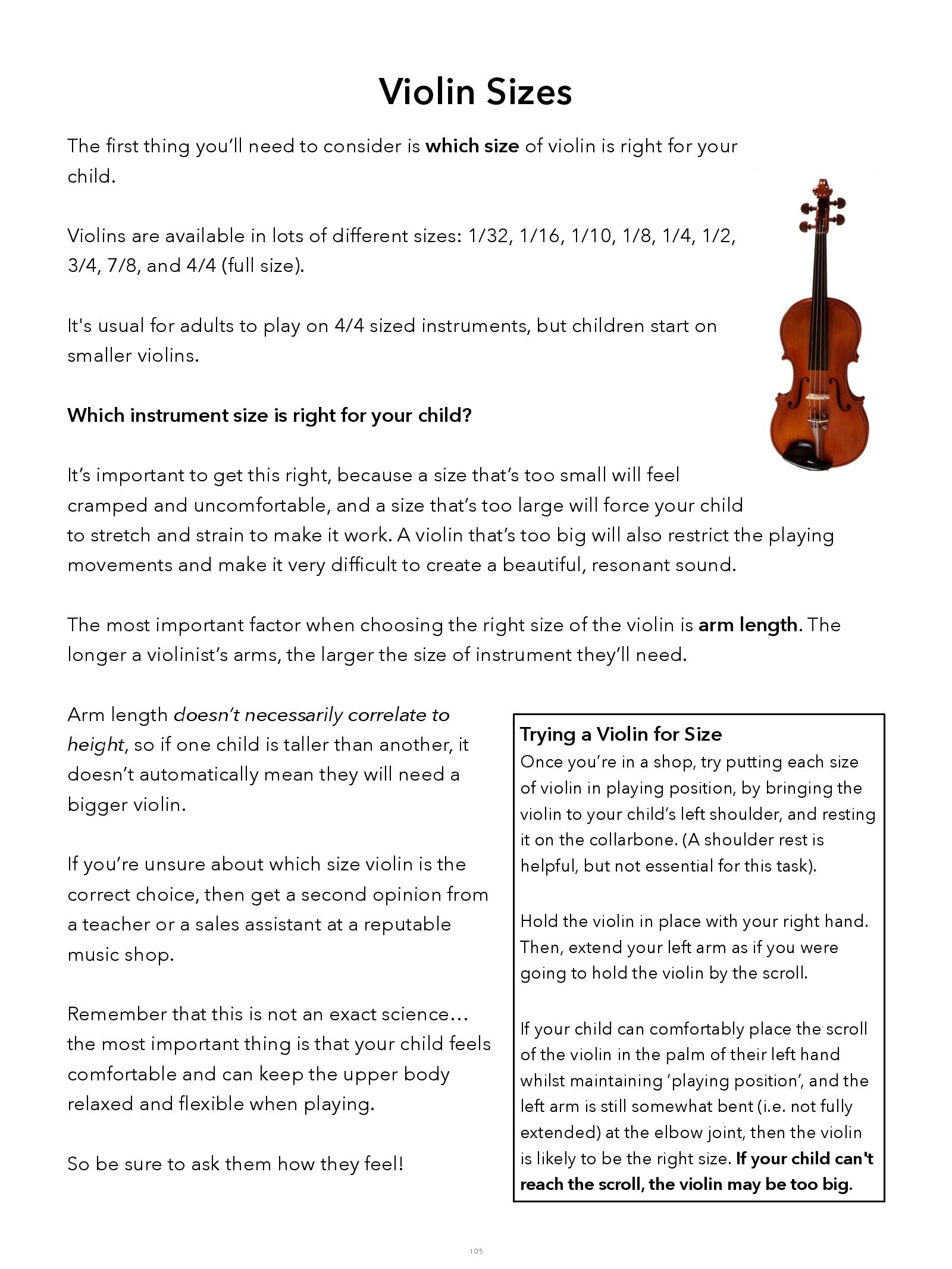 Violin and Bow Sizes
Violins are available in lots of different sizes: 1/32, 1/16, 1/10, 1/8, 1/4, 1/2, 3/4, 7/8, 4/4
It's usual for adults to play on a 4/4 (full size) instrument, but if you have small hands or arms, you may wish to consider trying a 7/8 sized instrument, or even a 3/4 size violin.
Anything bigger than 4/4 size is a Viola!!
Exercise: In order to check whether the size of a violin is right for you, try putting it in playing position. Then, extend your left arm as if you were going to hold the violin by the scroll. If you can comfortably hold the scroll in the palm of your hand, it's probably about right for you. If you can't reach the scroll, the violin may be too big for you.