Violin Strings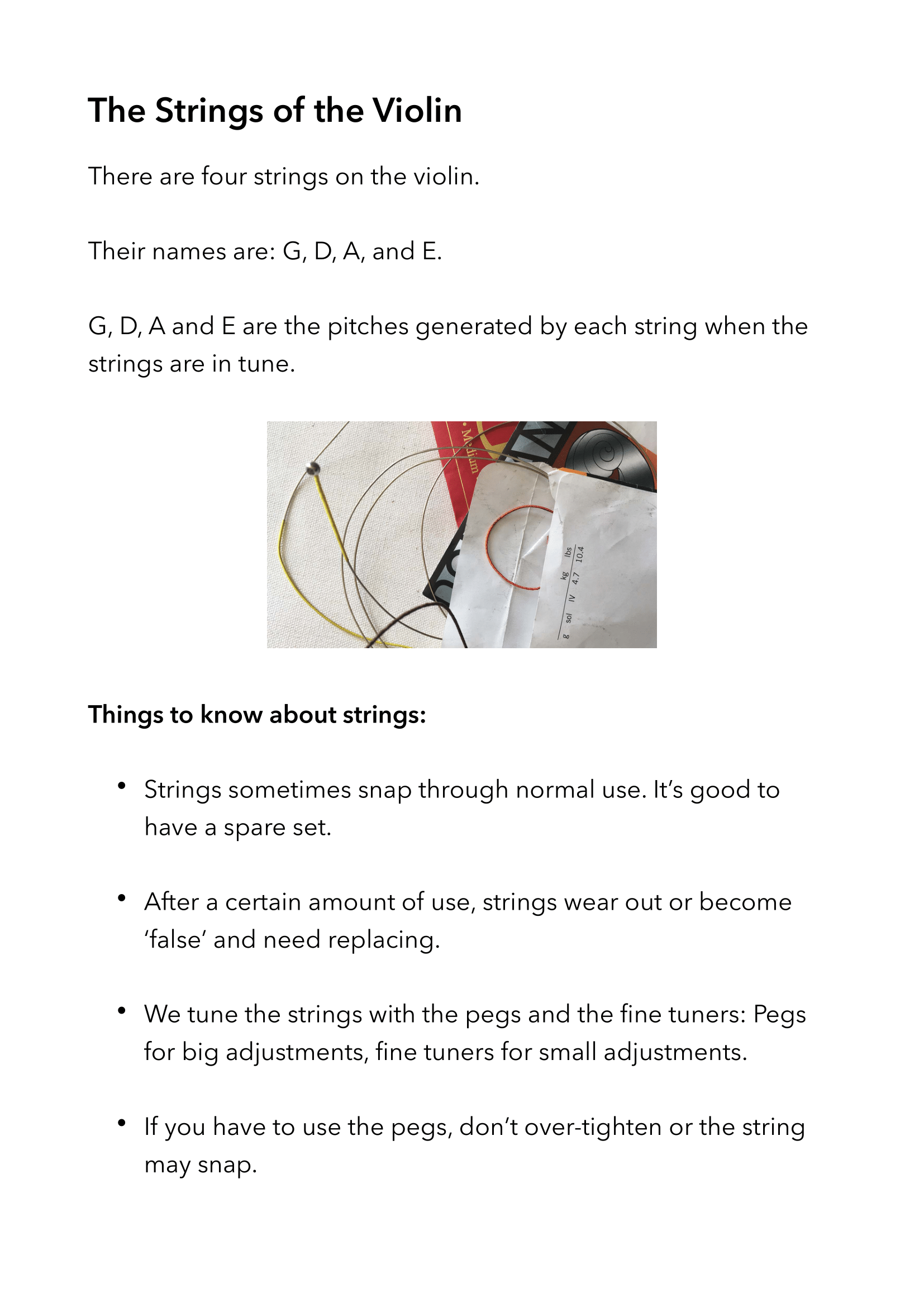 Violin Strings
These are the names of the strings! (G, D, A, E)
Exercise: Try naming each string, then playing each string
Things to Note:
Strings sometimes snap! It's worth having a spare set.
We tune the strings with the pegs and the fine tuners. Pegs for big adjustments, fine tuners for small adjustments. We'll cover this in detail in a future course.
If you have to use the pegs, don't over-tighten them, or they will snap!
String Types - there are lots of different types of string. But at beginner level, you don't need to worry about this too much ... just make sure you don't have a bad / ultra cheap type! (not thin and wiry)
The bridge supports the strings, so it's important to check that the bridge is straight.