We're thrilled to announce that ViolinSchool is now moving to www.ViolinSchool.com.
Between today (1 September) and Christmas, we'll be rolling out our long-awaited Digital Learning Platform.
If you didn't see our crowdfunding campaign last Christmas, here's a quick reminder...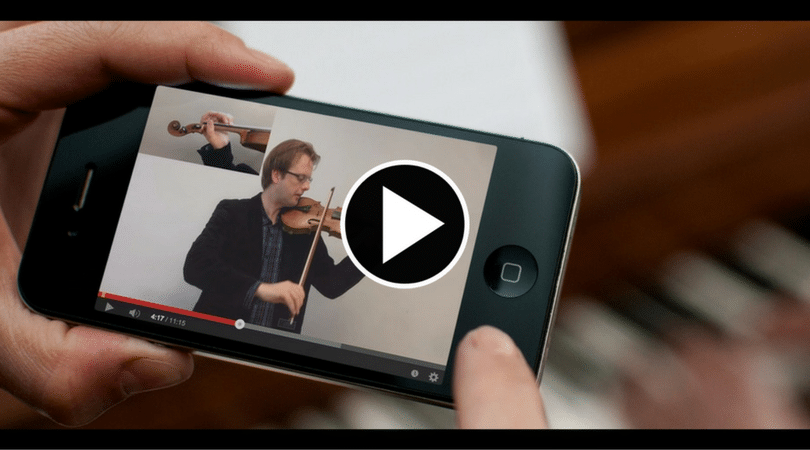 What's coming up...
We're rolling out ViolinSchool.com slowly but steadily between now and Christmas, releasing the learning programs phase by phase. Everything is designed to work beautifully on mobile and tablet first, so that you can learn from anywhere, whenever it suits you. Here's a rough release schedule of what you can expect in the next few months (exact dates subject to change!)...
***
SEPTEMBER
1st September - www.ViolinSchool.com is now live
Week of 5th September - Daily publishing & member updates restart; London Events program announced
(New videos, sheet music & practice tools available every week - new learning resources available daily!)
9th-11th September Christian Howes visits VS London - workshops, filming & live events (booking opens imminently!)
Late September - first 'Setup' & 'Beginner' Online Courses released
Late September - Violin Shop finder beta release
OCTOBER
Early October - Online reviews for Instruments & Accessories, Sheet Music Books;
Early/Mid October - Exam Preparation videos start to be released
Mid October - further Beginner courses released; How to Practice online course released
22nd October - all-day ViolinHub event in London
Mid/Late October - VS Social network released (integrated into new Learning Platform)
NOVEMBER
Saturdays - Violin Orchestra takes place in London
Early November - More community & social tools, to be announced!
Early/Mid November - Level 1 & 2 online courses released
DECEMBER
Mid December - Level 3 online course release
Late December - Violin Orchestra events in London, webcast
***
There's loads more planned for 2017, so stay tuned!
***
---
"What happened to the beta site?" - Around 100 or so VS learners will be aware that we ran a test of a 'beta' version of the new learning platform in the Spring, which we had hoped to launch in May of this year. Unfortunately we ran into difficulties with our technology partner, and that part of the development project was cancelled.
We took everything back in-house, and have been working with freelance developers for the last 3 months to create a new ViolinSchool.com that we know will stand the test of time... but that's why it took so long! Thanks so much for your patience and support as we brought everything together.
---
Already a member of ViolinSchool?
ViolinSchool.com runs on an entirely new system that's completely separate from our old site at ViolinSchool.org. Therefore, existing ViolinSchool members will need to have their account transferred over to the new site.
Either you can sign up to the new site yourself (choose Premium membership here), and then cancel your membership on the old site. Or you can just fill in your details here, and we'll do it for you!
---
As ever, if you have any questions please don't hesitate to contact our friendly support team at [email protected]. We can't wait to share everything with you over the coming months, and look forward to helping you to move ever closer towards your violin-playing goals!
- The ViolinSchool Team