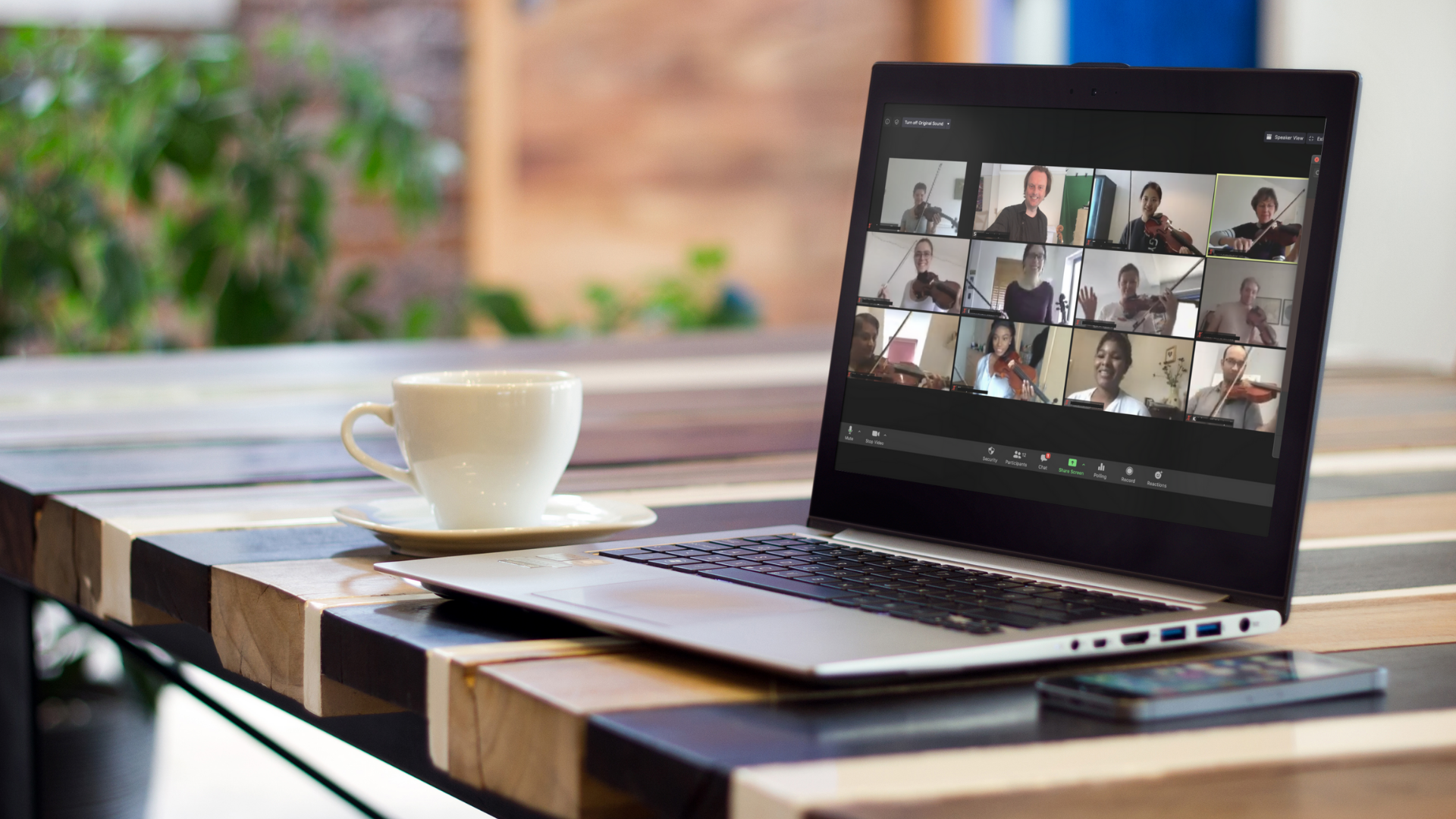 The events of the last 4 months have transformed how we live, and how we learn. A massive need for online classes has emerged. That seems set to continue, now that the value of online learning is obvious for everyone to see!
With that in mind, from today ViolinSchool is introducing weekly practice sessions on Zoom!
The sessions run every week, on Wednesdays during July and August, then on Thursdays from September onwards. The initial schedule is as follows:
Parents & Children - 4pm London / 11am New York / 20:30 New Delhi
Beginner / Quick Start (Course P) - 5pm London / 12pm New York / 21:30 New Delhi
Level 1 (Course A) - 6pm London / 1pm New York / 22:30 New Delhi
Level 1 (Course B) - 7pm London / 2pm New York / 23:30 New Delhi
Level 2 (Course C) - 8pm London / 3pm New York / 00:30 New Delhi
Level 2 (Course D)- 9pm London / 4pm New York / 01:30 New Delhi
Here's some information about the classes, and how they work...
Who are the Weekly Practice Sessions for?
These sessions are designed for enrolled learners who are taking part in our Coaching Program. Learners are welcome to join from anywhere and learn remotely... or you can come our London school.
During July and August 2020, Weekly Practice Sessions will also be available to all ViolinSchool members with a valid membership.
If you're not currently a ViolinSchool member, but you don't need the full Coaching Program (for example, if you already have regular lessons with a local tutor), then you can join ViolinSchool here to access the Weekly Practice Sessions.
Are these sessions the same as the Courses?
No. Courses take place during term time, and are longer (90 minutes for adults, 45minutes for children). Those sessions will begin again from September, and will follow the online course sequence with a progressively more challenging sequence of material.
These weekly zooms are supervised practice sessions rather than structured courses. That means there'll be less focus on new material, and more focus on practice routines - helping you to refine what you already know. This includes scales, technical exercises, creative games and exercises, and much more.
These will be free-flowing sessions, taught creatively according to the needs of the learners who are on each call. There will be opportunities for individual performances ... if you'd like to play, come prepared with your latest piece! Alternatively, just turn up and take part.
Who is leading the Weekly Practice Sessions?
Initially the sessions will be led by Simon Hewitt Jones, Caroline Lumsden, and Marisol Hillier. Soon we hope to welcome back David Worswick, followed by other guest tutors.
What time should I join the session?
The session runs continuously over a 6 hour period - you should just drop in and drop out at the time that's right for you.
Each hour, on the hour, the level of technical challenge moves up. See the schedule above for exact timings.
For your first practice session, we suggest you join earlier than you think you need to! For example, if you are currently between Course B and Course C, join for the Level 1 Course B session (7pm London time).
This will allow you to find the level that feels just a bit too easy for you. Start from there, then stay as long as you wish!
Remember, these sessions are designed to consolidate your existing knowledge, not to introduce you to new topics - it's very important to internalise your knowledge by revising and practising what you already know.
If in doubt, come earlier than you think you need to, or ask us for a recommendation ([email protected]).
Do I have to come to every session?
No, but you're very welcome to. These are 'drop in' sessions, but we don't track attendence and topics like we do during term time, because these sessions are for helping you to practice and perfect what you already know, rather than introducing new concepts.
Will replays be available?
We will generally record about 40 minutes of each hour. These will be available on the Replays page (members - check your email for the link. It will also be added soon to a new member dashboard).
We will always stop recording briefly between levels, to allow for a 5 minute break, so that you can chat socially with other learners, without feeling that you're being recorded!
Where do I find the Zoom link?
On the event listings. However you will need to be logged in in order to view the meeting passcode. If you have any issues accessing the information, email [email protected] and we'll get straight back to you.
Can I get help with tuning if I'm joining mid-way through a session?
Yes, we'll have a 'tuning' breakout room. Sometimes you might need to wait a few minutes until a second tutor becomes available to help you.
I have questions or want to ask something during the sessions. What should I do?
We use Zoom's chat function during most live classes. Share all your questions, comments, suggestions, discoveries and observations in the chatbox. The tutors will monitor the chatbox and answer questions during the session.
I'd like to join, what do I do?
If you're enrolled in the Coaching Program or you're a ViolinSchool Member:
Log in to ViolinSchool.com then go to the Events page to get the Zoom code.
If you're not enrolled / a member:
Join ViolinSchool from just $19, or consider enrolling on our Coaching Program.

**
We're continually reviewing how best to provide live classes during this era of Covid! So if you have a request or feedback about dates / times / durations / content / class structures then please email us at [email protected] and we'll do our best to accommodate you!