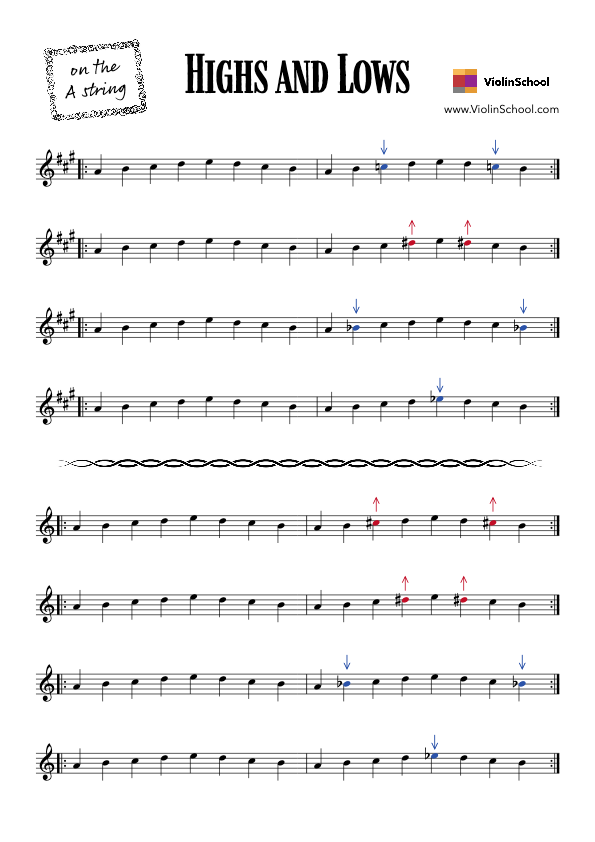 Title: Highs and Lows
Description: Each finger experiences the highs and lows of first position in this super-useful exercise! Listen really carefully to make sure you don't go too high, or too low!
Level: Level 2, Level 3, Level 4
Topics: Accidentals
[wcm_restrict]
Click here to download it!
Nt7Mc
[/wcm_restrict] [wcm_nonmember]
Join ViolinSchool today for instant access!
This download is for ViolinSchool members only! Click here to become a Member of ViolinSchool and get instant access to all library downloads!
[/wcm_nonmember]
---