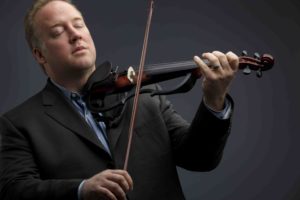 One of the outstanding presentations at our Teacher Training Course in Ireland this week was from legendary jazz violinist and creativity educator Christian Howes.
Christian took the participants - all teachers - through a series of exercises that were truly transformative for everyone in the room (and on the call).
Understanding harmony and improvisation as Chris teaches it can truly liberate you in the way you approach the violin.
We've been big fans of Christian and CSW for years, and have hosted him as a guest workshop leader on several occasions at our school in London.
But now that the pandemic has brought an entirely new structure to the way we teach, ViolinSchool is affiliating with Creative Strings in a new online partnership.
The CSW online workshops are now becoming a recommended part of our curriculum, and we suggest ViolinSchool learners to join in with Chris's curriculum from approximately Level 2 of our courses.
(ViolinSchool receives a small referral commission for each enrolment, which goes towards supporting our own online program development. We are incredibly picky about what we recommend, which is a testament to the quality of Christian's teaching!)
The next series of workshops begins on 1st September, and you can find out more about the program here.
For ViolinSchool learners, if you would like a personal introduction to Chris, email [email protected] and we will introduce you to him directly!
Chris has put together an exclusive free lesson to give you a sense of what CSW is like. Grab your violin, and follow along here!
If you'd enjoy more sessions like this, click here to find out more about CSW Online - the session begins 1st September!