ViolinSchool contributor David Worswick teaches privately on Sundays at our studio in Central London (Piccadilly WC2). A couple of places are becoming available soon, for weekly one to one lessons.
If you would be interested in arranging a trial lesson, please contact David directly by sending a message via the form below!
About David Worswick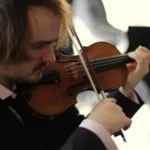 David is a graduate of the Royal Academy of Music and former 1st violinist of the London Symphony Orchestra.
He has performed throughout the world, made award-winning recordings, premiered hundreds of new works, and created a wealth of resources for violin learners.
David is responsible for much of the material you know from ViolinSchool.com, including sheet music, backing tracks and tutorials. His compositions and arrangements for violin are available at www.DavidWorswick.com.
Lessons with David
One to one l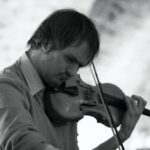 essons with David take place on Sundays, and learners of all experience levels are welcome.
The location of the studio is Whitcomb Street in Central London, UK (WC2N 7DT), and the current rate for lessons is £60/hour.
Please contact David directly via the form below to arrange a trial lesson!