Hello everyone!
Here are two Christmas treats for you!
Christmas Carols
We've updated some of our favourite Christmas Carols for you to download and play at Christmas time!
Need the lyrics so your friends can sing along whilst you play? Click here: https://www.violinschool.com/carols/
---
'Christmas Party' - Live Video
And here's a Christmas video that our director, Simon Hewitt Jones, recently recorded for Classic FM in the UK. It's a sparkling Christmas mash-up of lots of great Christmas Carols... enjoy!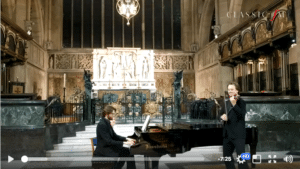 ---
Wherever you are this holiday season, we wish you peace, music, and a Happy New Year!

www.ViolinSchool.com
eLearning: Learn.ViolinSchool.com
London: London.ViolinSchool.com