The 4th Finger (A)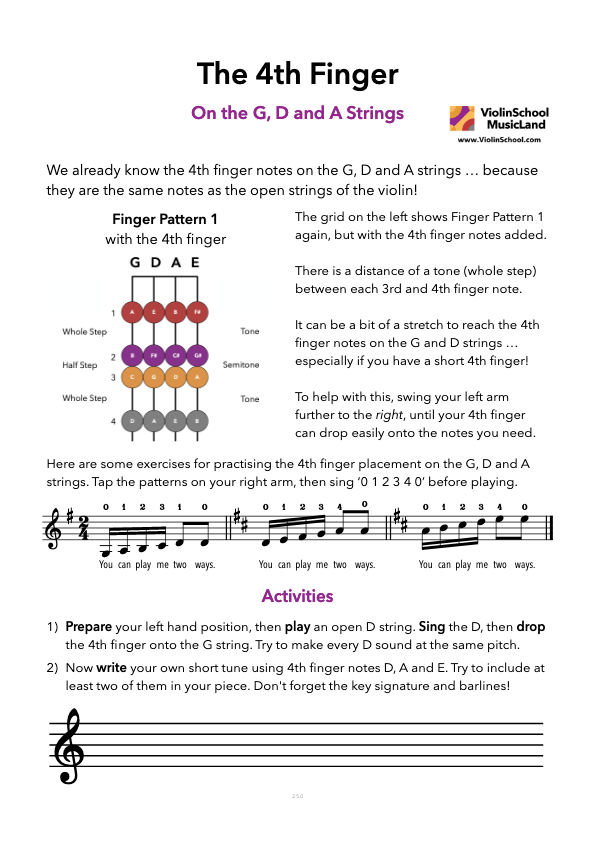 Let's begin by learning the First Finger Pattern, which is a pattern of:
1st to 2nd finger: whole step
2nd to 3rd finger: half step
3rd to 4th finger: whole step
The steps between 1st and 2nd, 3rd and 4th fingers are called a tone.
The 'close' or 'half' steps between the 2nd and 3rd finger are called a semitone.
Try the pattern of notes on your right arm. (Bring your right arm up to your body so that you can see while placing your fingers)
If the content of this lesson is also available in the Library, it will be displayed here.