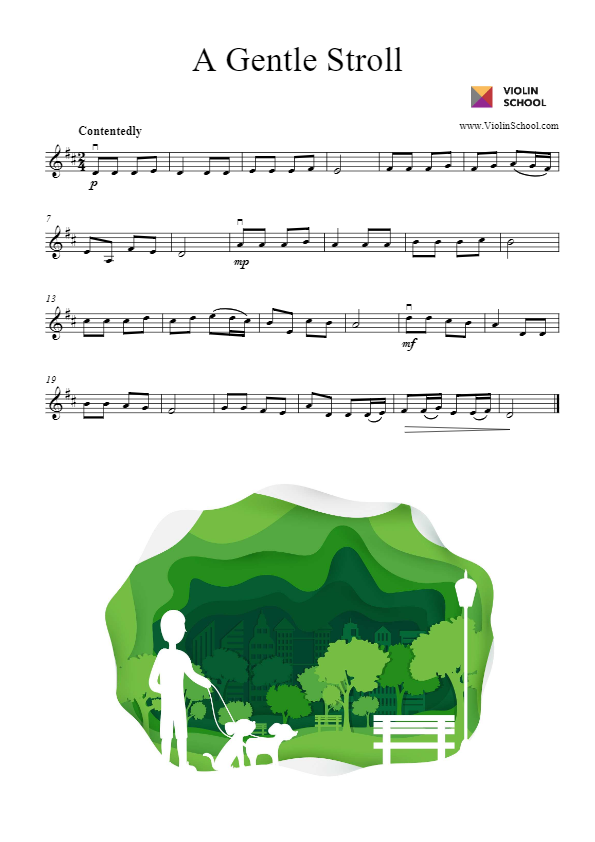 Title: A Gentle Stroll
Description: Join us for a gentle stroll as we saunter merrily along the D major scale. Keep an eye out for the string crossings, don't let them trip you up!
Level: 
Topics: 1st to 3rd Fingers - slightly harder
Join ViolinSchool today for instant access!
This download is for ViolinSchool members only! Click here to become a Member of ViolinSchool and get instant access to all library downloads!

---