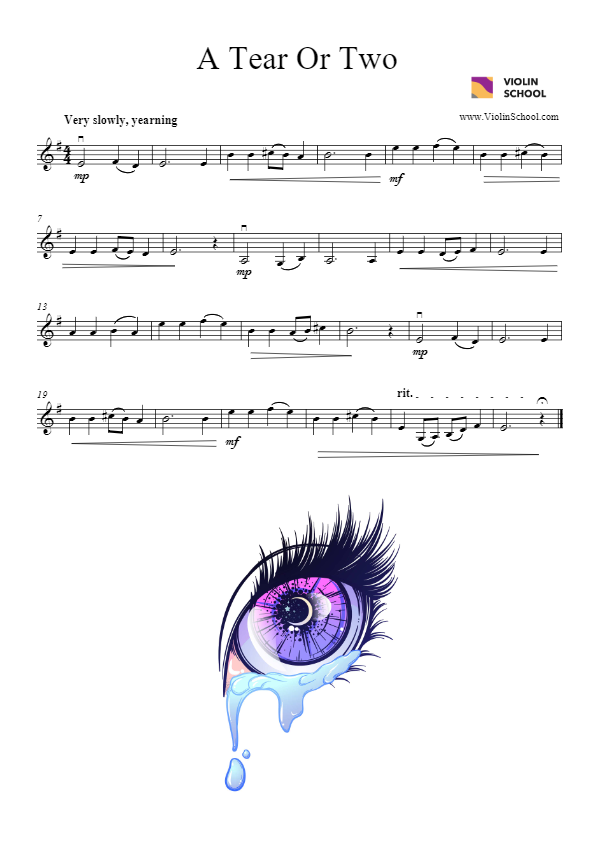 Title: A Tear Or Two
Description: The violin can express an incredible range of emotions, but it's especially good at the sad stuff! Hankies at the ready for this majorly melancholic melody!
Level: 
Topics: 1st and 2nd Finger - slightly harder
Join ViolinSchool today for instant access!
This download is for ViolinSchool members only! Click here to become a Member of ViolinSchool and get instant access to all library downloads!

---