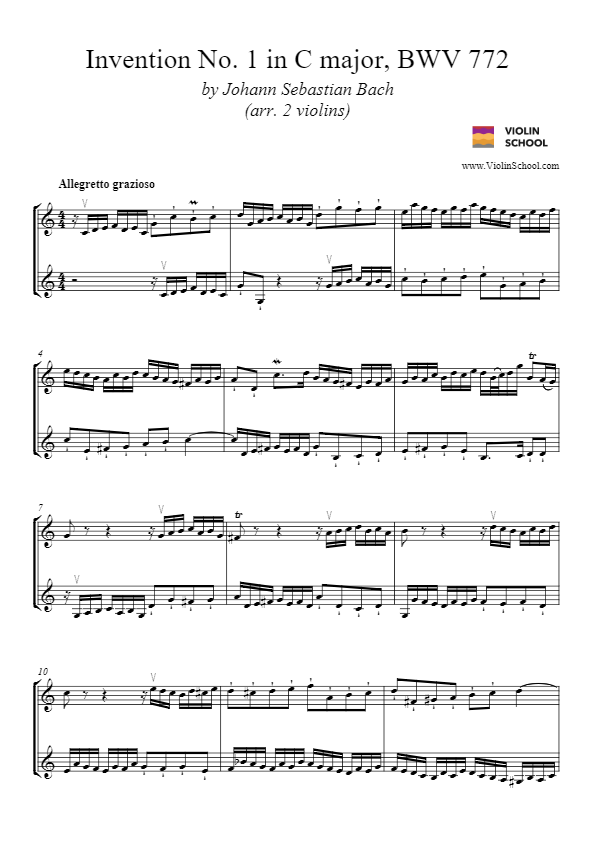 Title: Bach - Invention No 1 in C major BWV 772
Description: Bach's Inventions were originally written for keyboard. In this version, one violinist plays the part of the left hand, and the other plays the part of the right!
Level: 
Topics: C Major
Join ViolinSchool today for instant access!
This download is for ViolinSchool members only! Click here to become a Member of ViolinSchool and get instant access to all library downloads!

---