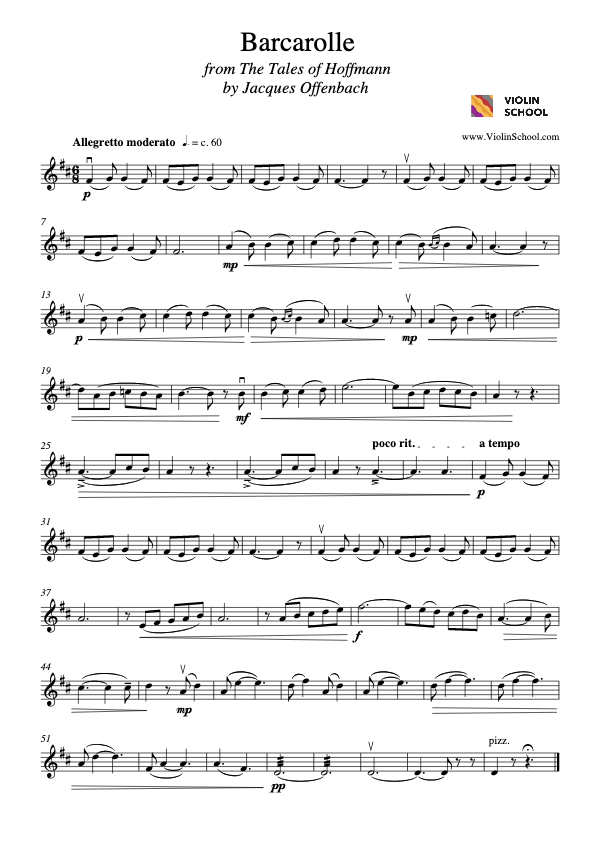 Title: Barcarolle - Offenbach
Description: Here's the famous 'Barcarolle' by Jacques Offenbach, a style of music that's traditionally sung as folk music by Venetian gondoliers.
Level: 
Topics: Lilt, grace notes, soft accents
Join ViolinSchool today for instant access!
This download is for ViolinSchool members only! Click here to become a Member of ViolinSchool and get instant access to all library downloads!

---