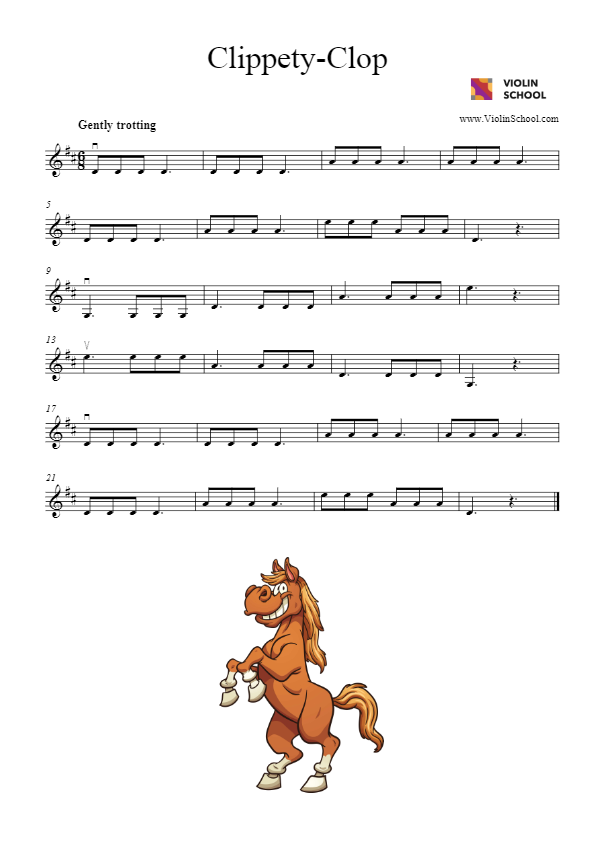 Title: Clippety-Clop
Description: Clippety-clop … Come and trot with us in 6/8 time! There are two main beats in each bar … clop, clop!! … and each beat is divided into three … cli-ppe-ty, cli-ppe-ty!!
Level: 
Topics: Open Strings. 6/8
Join ViolinSchool today for instant access!
This download is for ViolinSchool members only! Click here to become a Member of ViolinSchool and get instant access to all library downloads!

---