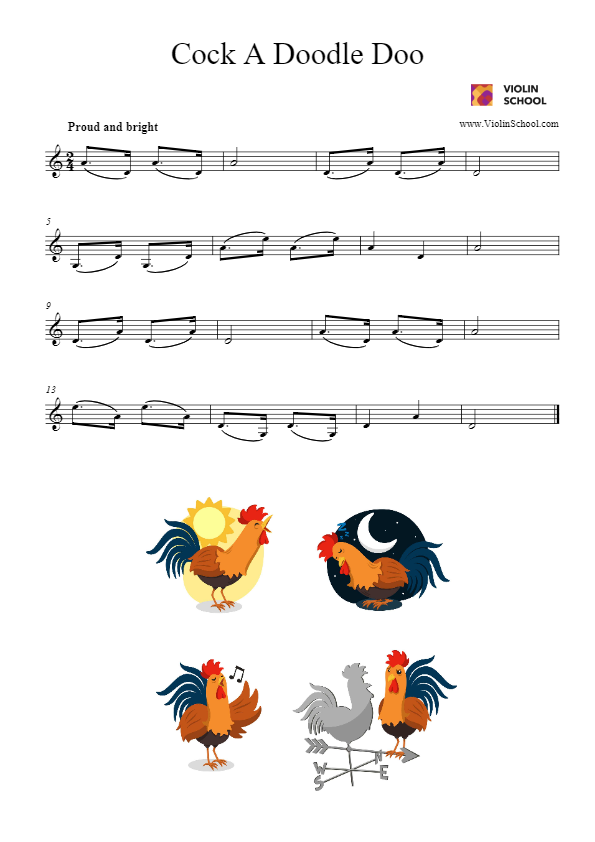 Title: Cock A Doodle Doo
Description: Rise and shine! The perfect piece to play at the crack of dawn! Great for practising dotted rhythms and quick, slurred string crossings … cock a doodle dooooooooo!!
Level: 
Topics: Open Strings. Slurred string crossings with dotted rhythms
Join ViolinSchool today for instant access!
This download is for ViolinSchool members only! Click here to become a Member of ViolinSchool and get instant access to all library downloads!

---