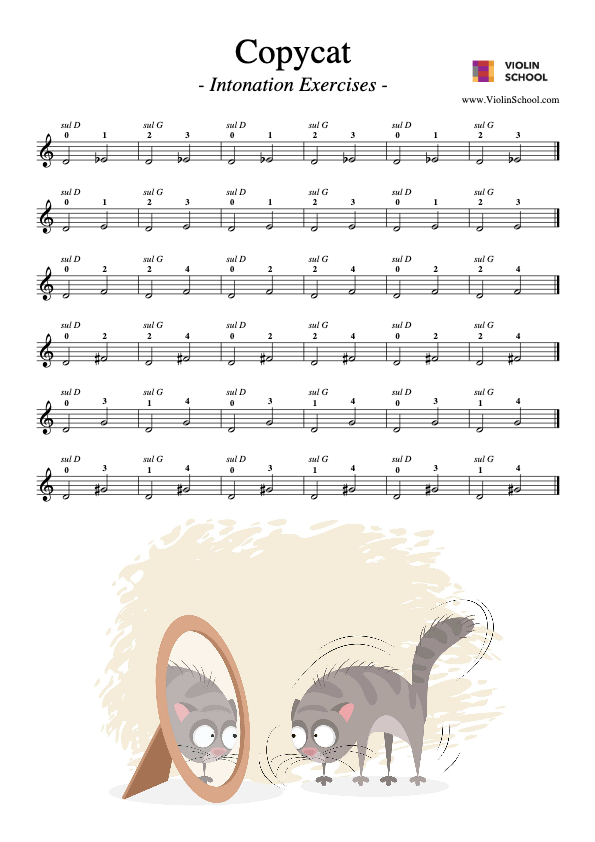 Title: Copycat
Description: Play an interval on one string, and then play the same notes in a different place on the violin, by moving to a different string and a different position...
But be careful, Copycat... you need to aim for exactly the same pitch, wherever you climb!
Level: 
Topics: Intonation
Join ViolinSchool today for instant access!
This download is for ViolinSchool members only! Click here to become a Member of ViolinSchool and get instant access to all library downloads!

---