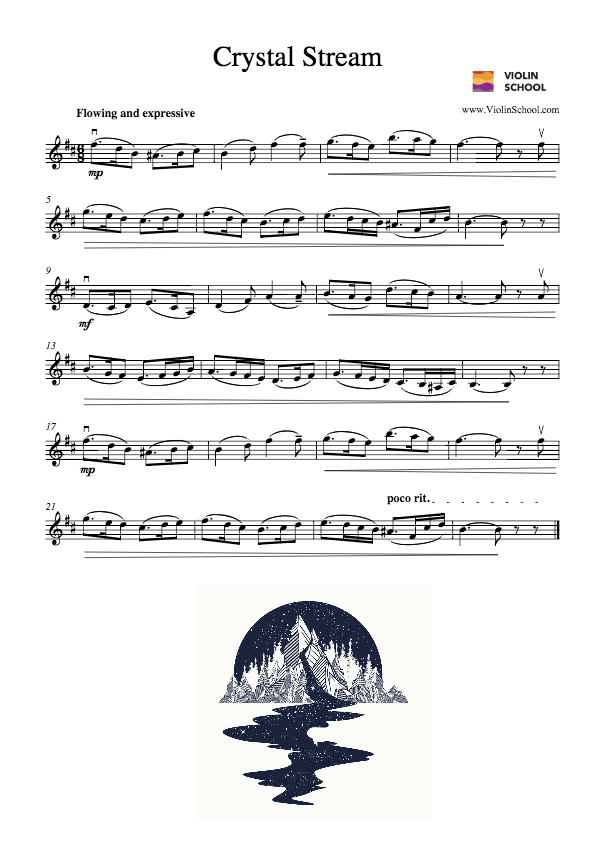 Title: Crystal Stream
Description: An expressive, flowing melody in B minor, with a lilting 6/8 time signature and undulating dotted rhythms. Aim to produce your most pure, crystalline tone.
Level: 
Topics: B Minor, A#s, Dotted Rhythms
Join ViolinSchool today for instant access!
This download is for ViolinSchool members only! Click here to become a Member of ViolinSchool and get instant access to all library downloads!

---