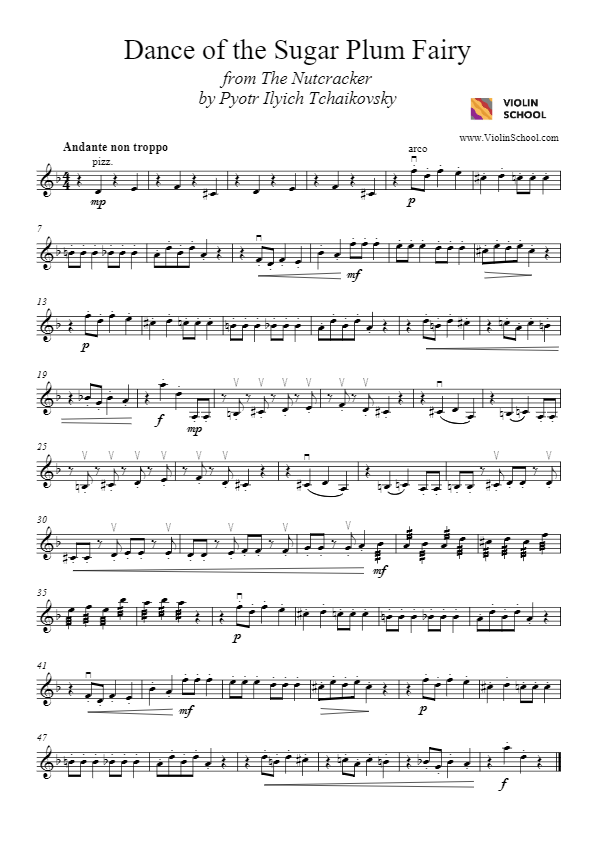 Title: Dance of the Sugar Plum Fairy
Description: This iconic celeste melody comes from Tchaikovsky's magical and super-tuneful and quintessentially Christmassy ballet, The Nutcracker!
Level: 
Topics: Chromatic, repeated up bow off beat retakes, Tremolo passage
Join ViolinSchool today for instant access!
This download is for ViolinSchool members only! Click here to become a Member of ViolinSchool and get instant access to all library downloads!

---