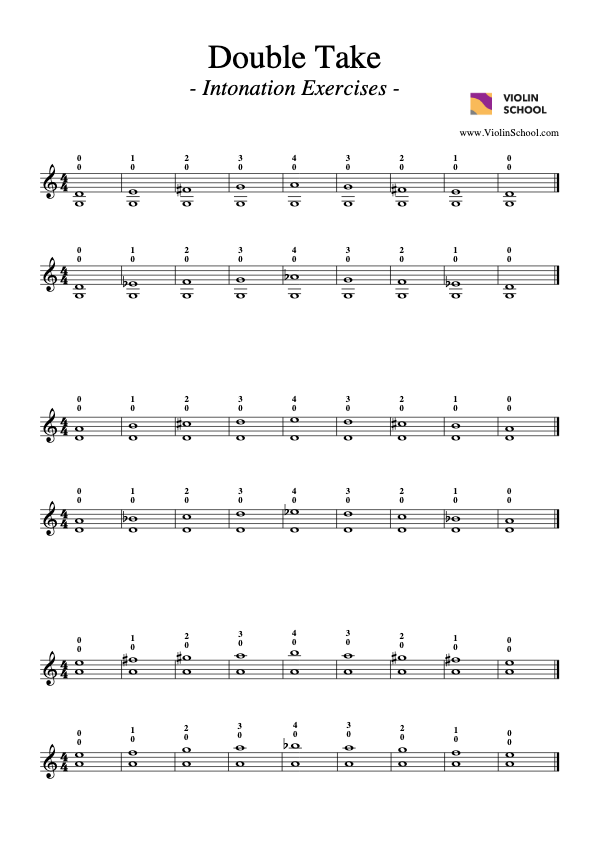 Title: Double Take
Description: Play an open string whilst stopping notes in 1st Position. Work out the name of each interval, then compare the stopped note to the open string to make sure it is in tune.
Level: 
Topics: Intonation
Join ViolinSchool today for instant access!
This download is for ViolinSchool members only! Click here to become a Member of ViolinSchool and get instant access to all library downloads!

---