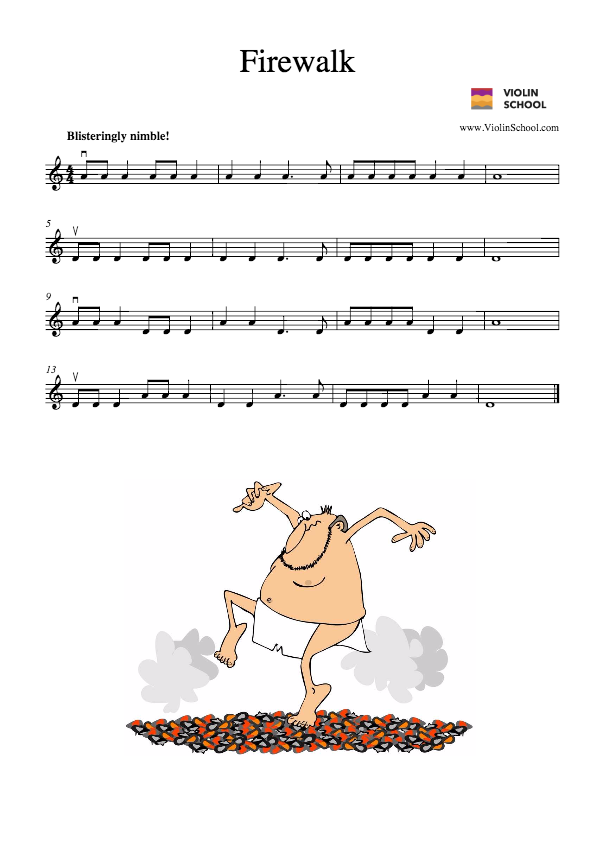 Title: Firewalk
Description: Ooh! … Ow! … Oh! … Ouch! … Oof! … Owwww! Not for the faint-hearted … see if you can make it to the end of each line, dancing along the scorching hot stave!
Level: 
Topics: 
Join ViolinSchool today for instant access!
This download is for ViolinSchool members only! Click here to become a Member of ViolinSchool and get instant access to all library downloads!

---