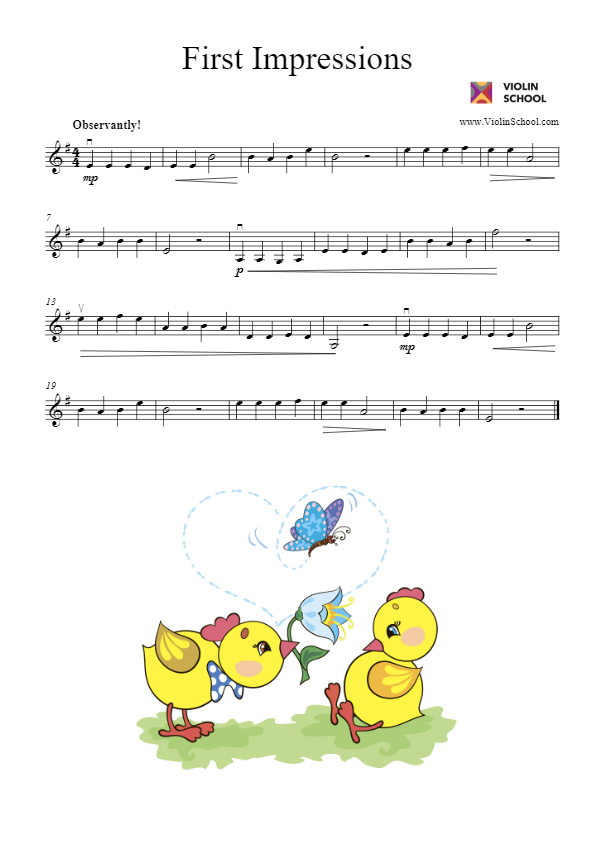 Title: First Impressions
Description: Make a great first impression, by placing your first finger accurately on each of the strings ... then crossing from one string to another!
Level: 
Topics: 
Join ViolinSchool today for instant access!
This download is for ViolinSchool members only! Click here to become a Member of ViolinSchool and get instant access to all library downloads!

---