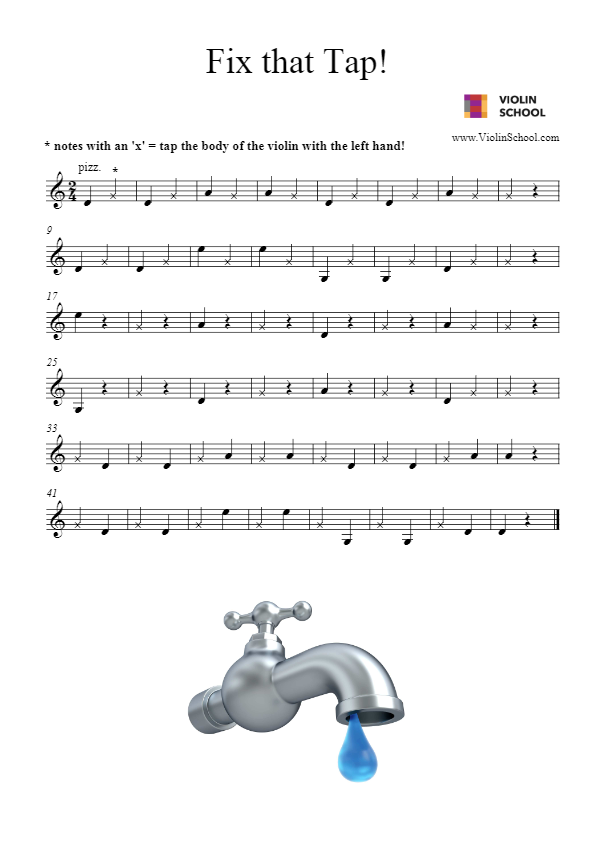 Title: Fix That Tap!
Description: Somebody fix that tap!! A fun little brain-teaser of a piece … use the right hand to pluck the open strings and the left hand to gently tap the body of the violin!
Level: 
Topics: pizzicato, patterns
Join ViolinSchool today for instant access!
This download is for ViolinSchool members only! Click here to become a Member of ViolinSchool and get instant access to all library downloads!

---