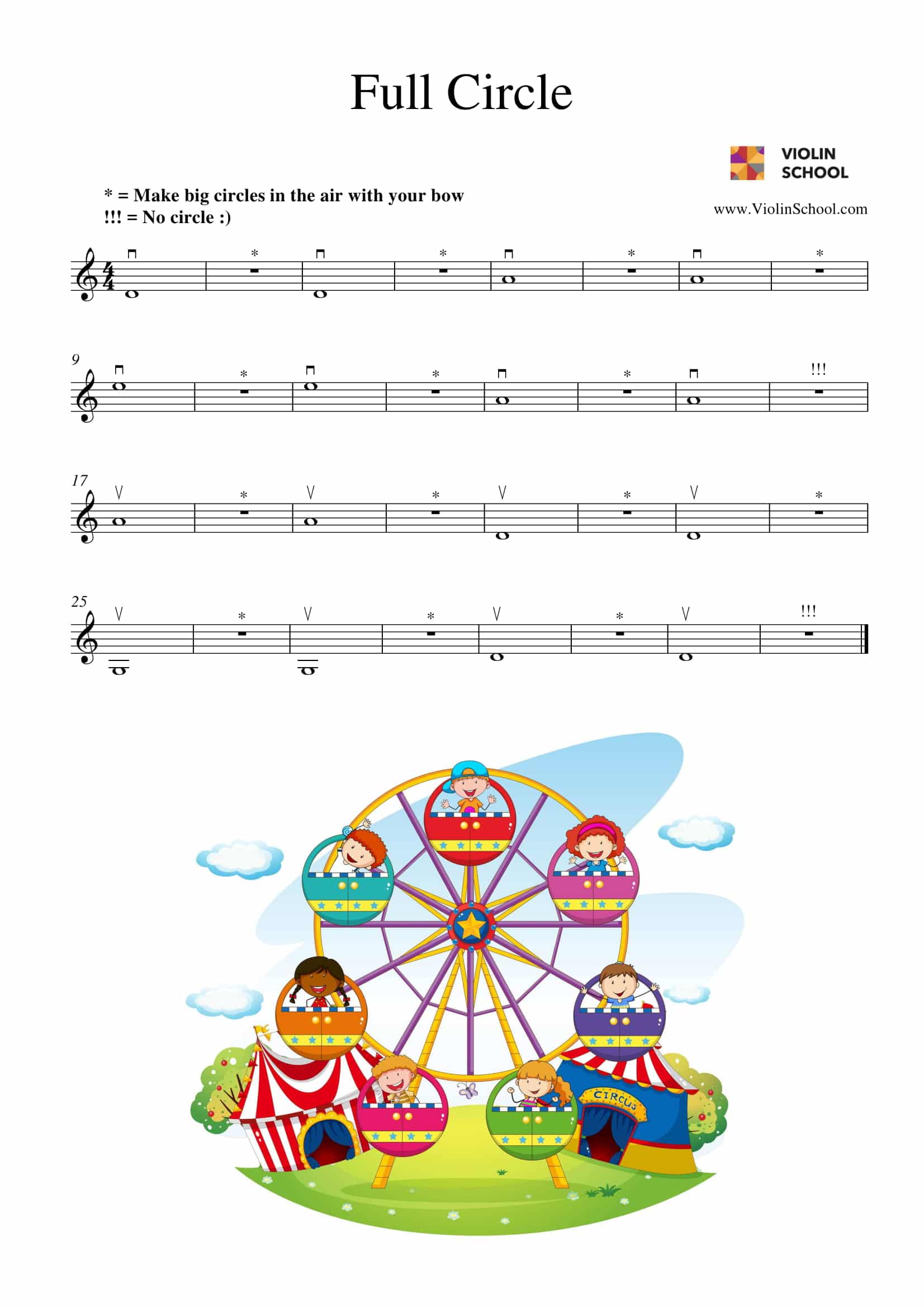 Title: Full Circle
Description: Play with whole bows and then, during the rests, make nice big circles with the bow in the air. This will really help you to get used to the feel of the bow.
Level: 
Topics: Semibreves, Retakes
Join ViolinSchool today for instant access!
This download is for ViolinSchool members only! Click here to become a Member of ViolinSchool and get instant access to all library downloads!

---