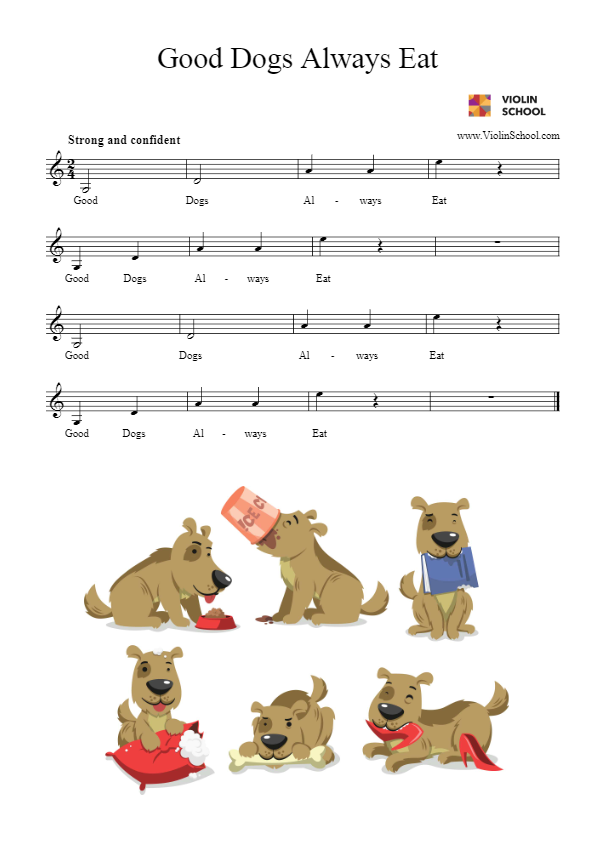 Title: Good Dogs Always Eat
Description: Never forget the names of the violin's strings with our favourite mnemonic – Good Dogs Always Eat. From lowest to highest, thickest to thinnest: G, D, A, E!
Level: 
Topics: Minims, Crotchets
Join ViolinSchool today for instant access!
This download is for ViolinSchool members only! Click here to become a Member of ViolinSchool and get instant access to all library downloads!

---