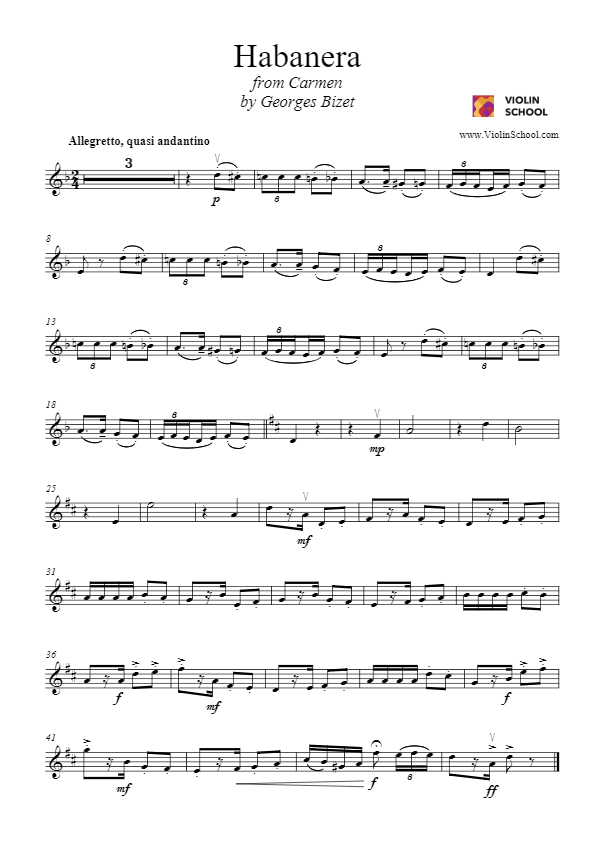 Title: Habanera from Carmen
Description: This famous arias from Georges Bizet's 1875 opera Carmen features a seductively chromatic melody over the iconic 'dum … de dum dum' Habanera rhythm!
Level: 
Topics: Full chromatic scale, variety of rhythms
Join ViolinSchool today for instant access!
This download is for ViolinSchool members only! Click here to become a Member of ViolinSchool and get instant access to all library downloads!

---