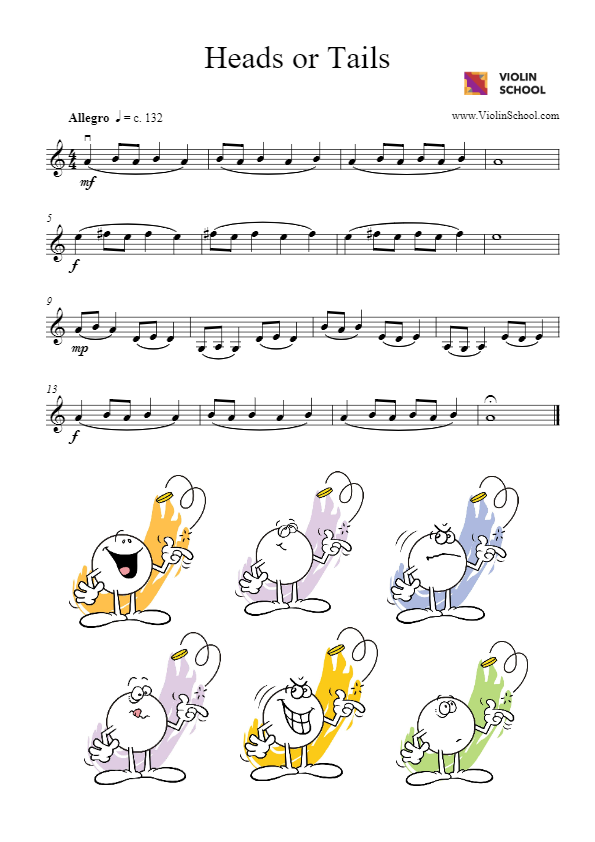 Title: Heads or Tails
Description: Heads or Tails? ... To be or not to be? ... One scoop or two? ... Open string or first finger? These are the big questions! Let's practise lifting and dropping the first finger.
Level: 
Topics: 1st Finger and slurs. Accidentals
Join ViolinSchool today for instant access!
This download is for ViolinSchool members only! Click here to become a Member of ViolinSchool and get instant access to all library downloads!

---