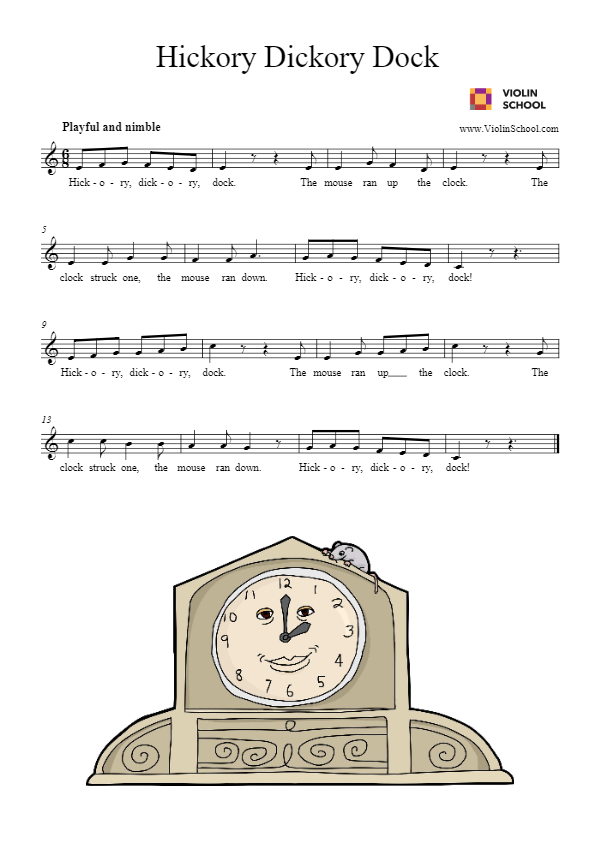 Title: Hickory Dickory Dock
Description: Look out … there's a mouse about the house! We couldn't decide which tune for this popular English nursery rhyme we liked the best … so here's both!
Level: 
Topics: 
Join ViolinSchool today for instant access!
This download is for ViolinSchool members only! Click here to become a Member of ViolinSchool and get instant access to all library downloads!

---