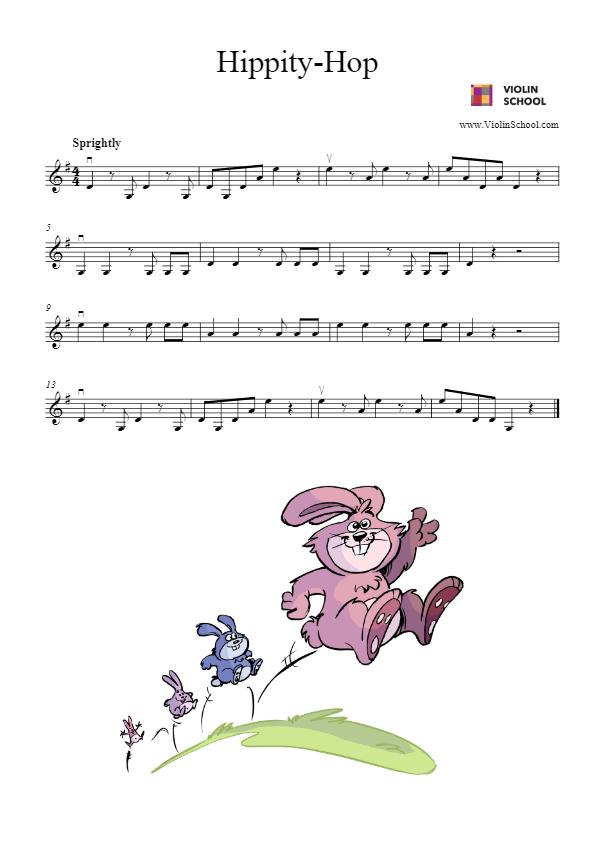 Title: Hippity-Hop
Description: Hop to it! Hop, skip, and jump across the open strings and watch out for all the rests! It's a tricky piece, so take it slowly at first … Don't go hopping mad!
Level: 
Topics: Open Strings. String Crossings with Rests
Join ViolinSchool today for instant access!
This download is for ViolinSchool members only! Click here to become a Member of ViolinSchool and get instant access to all library downloads!

---