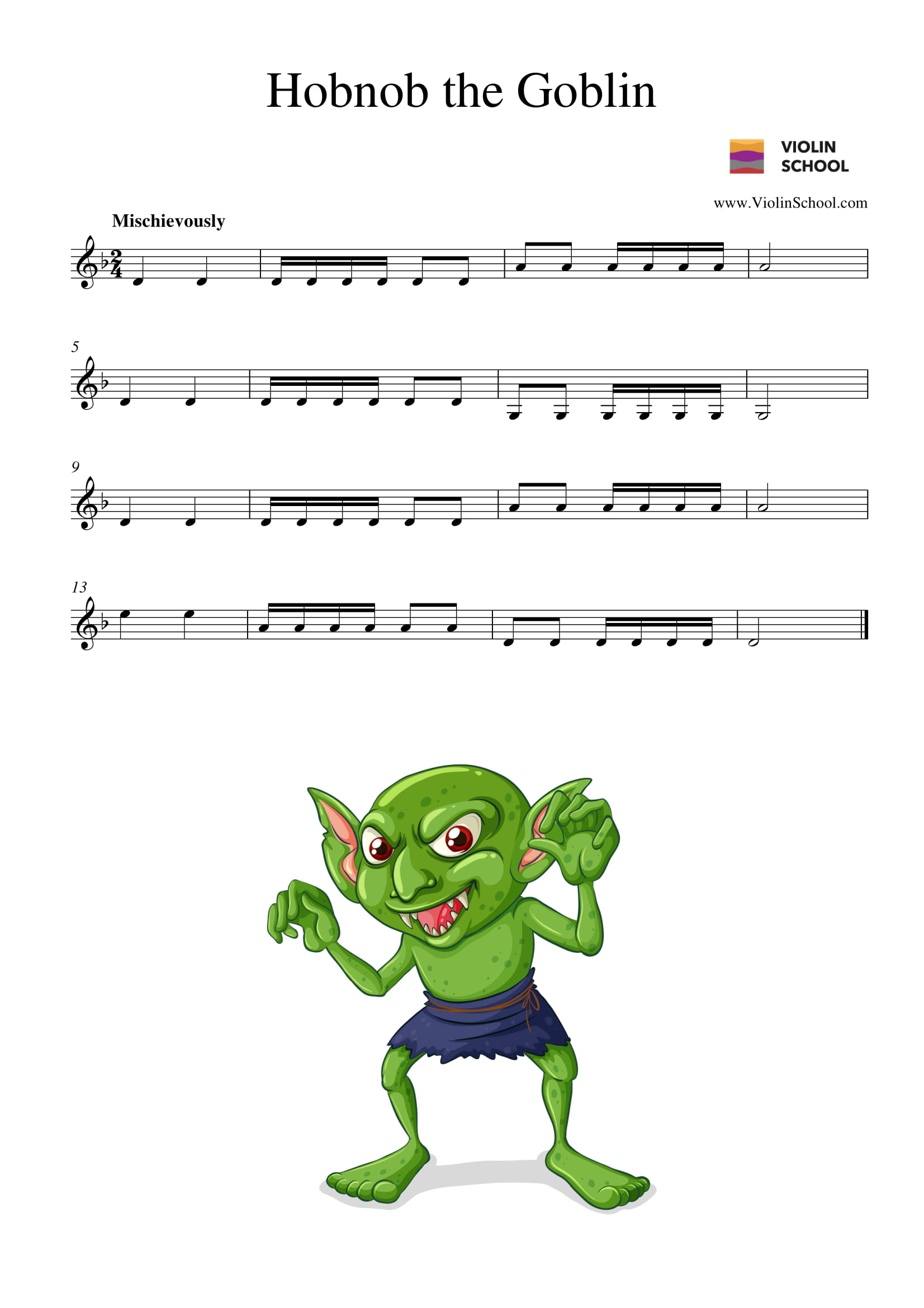 Title: Hobnob the Goblin
Description: Oo-er! Who goes there?! Make sure you get all the rhythms right or Hobnob the Goblin will chide you! There's nothing Hobnob loves more than chiding!
Level: 
Topics: Minims, Crotchets, Quavers, Semiquavers
Join ViolinSchool today for instant access!
This download is for ViolinSchool members only! Click here to become a Member of ViolinSchool and get instant access to all library downloads!

---