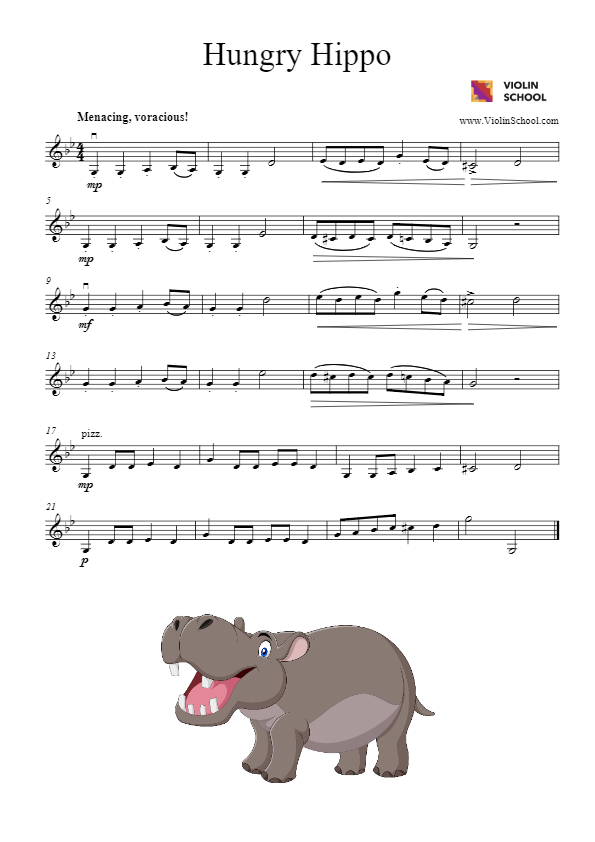 Title: Hungry Hippo
Description: Hippo need food! Hippo getting 'hangry'! Help our voracious friend find a tasty treat with this cheeky, slightly menacing piece in G minor. Watch out for the C#s!
Level: 
Topics: G Minor Harmonic
Join ViolinSchool today for instant access!
This download is for ViolinSchool members only! Click here to become a Member of ViolinSchool and get instant access to all library downloads!

---