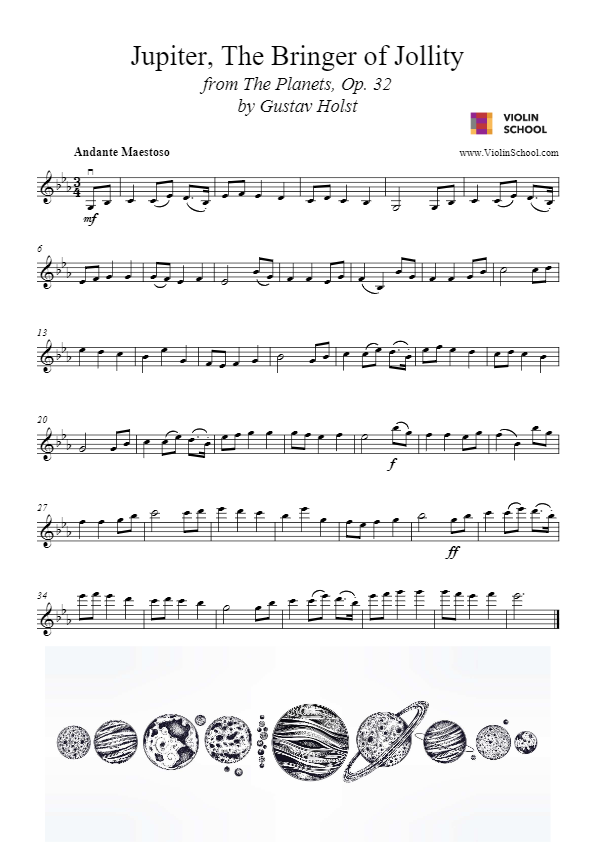 Title: Jupiter - The Bringer of Jollity
Description: The Planets' is an orchestral suite by Gustav Holst; each movement of the piece is inspired by a Planet. Here's the happy, jolly one... play it with plenty of energy!
Level: 
Topics: 
Join ViolinSchool today for instant access!
This download is for ViolinSchool members only! Click here to become a Member of ViolinSchool and get instant access to all library downloads!

---