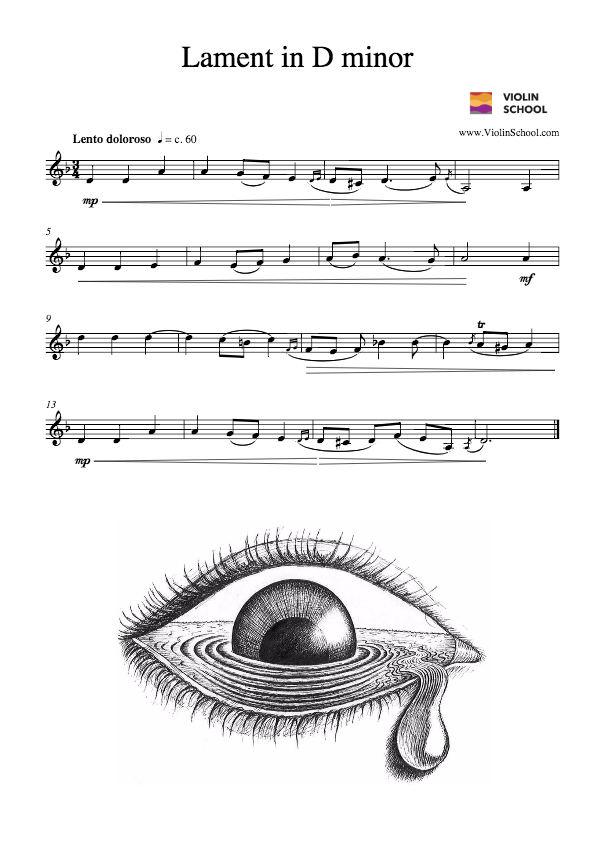 Title: Lament in D minor
Description: We've written a majorly melancholy melody called Lament in D minor, and it's really really really sad! Give it a go … and try not to get the violin wet!
Level: 
Topics: Syncopation, Trills, Grace Notes, Chromatic Interest
Join ViolinSchool today for instant access!
This download is for ViolinSchool members only! Click here to become a Member of ViolinSchool and get instant access to all library downloads!

---