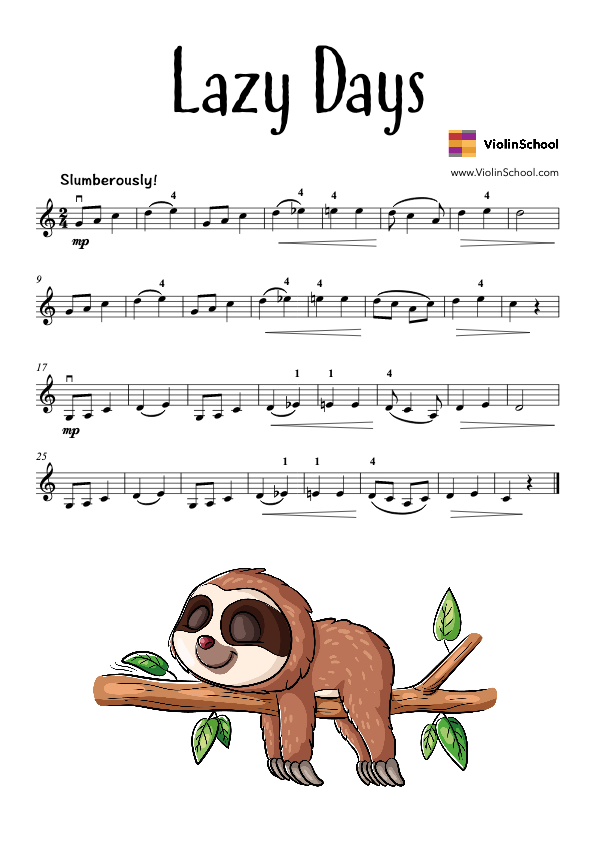 Title: Lazy Days
Description: Time for a snooze! This soporific C major melody is a perfect soundtrack for a long, languorous lazy afternoon... Play it smooooothly so you don't wake the sloth!
Level: 
Topics: 4th Finger Chromatic Movement and Syncopation
Join ViolinSchool today for instant access!
This download is for ViolinSchool members only! Click here to become a Member of ViolinSchool and get instant access to all library downloads!

---