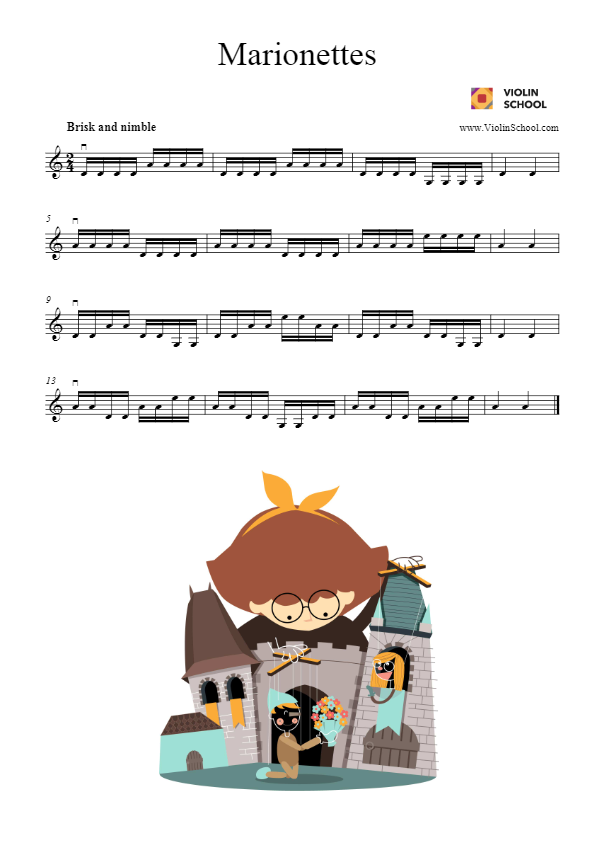 Title: Marionettes
Description: Manipulate your bow like a master marionettist … cross strings nimbly and cleanly … and perform the sixteenth notes (semiquavers) with complete control!
Level: 
Topics: Open Strings. Rapid Semiquaver String Crossings
Join ViolinSchool today for instant access!
This download is for ViolinSchool members only! Click here to become a Member of ViolinSchool and get instant access to all library downloads!

---