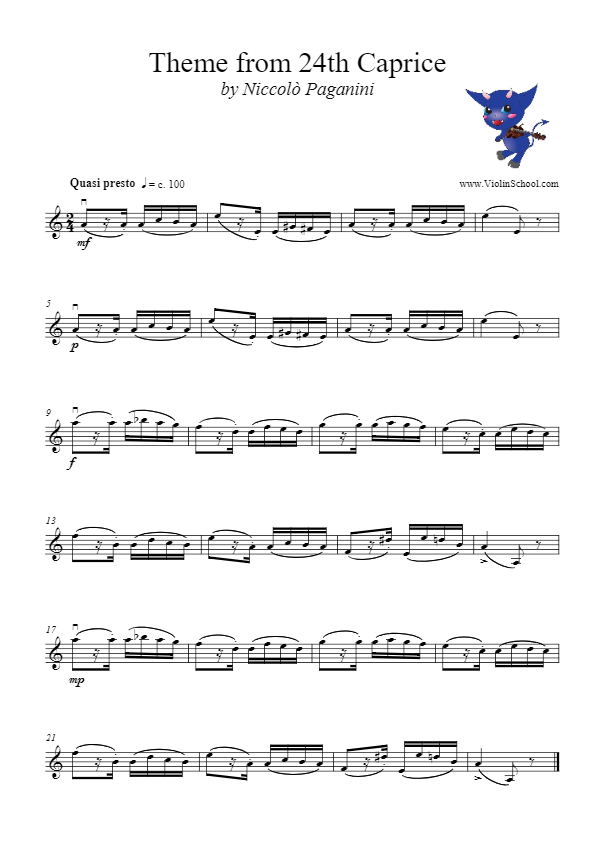 Title: Paganini - 24th Caprice
Description: The final, and most famous, caprice from Paganini's epic, epochal 24 Caprices. So many composers have been inspired by it, including Brahms, Liszt, and Rachmaninov.
Level: 
Topics: Hooked Bowing
Join ViolinSchool today for instant access!
This download is for ViolinSchool members only! Click here to become a Member of ViolinSchool and get instant access to all library downloads!

---