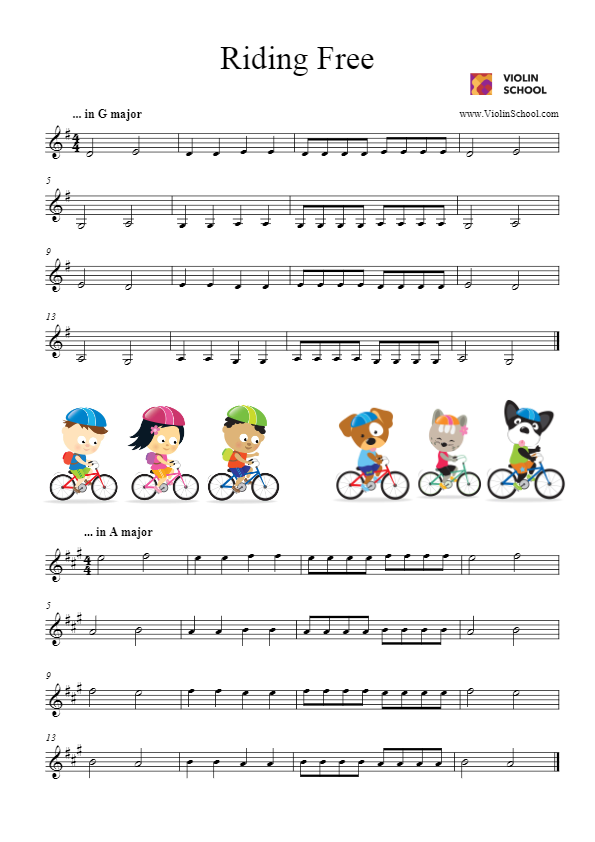 Title: Riding Free
Description: Lift and drop the first finger to turn those wheels and ride freeeeeeeeee! Make sure your hand is stable and well-positioned to avoid any nasty accidents!
Level: 
Topics: 1st Finger
Join ViolinSchool today for instant access!
This download is for ViolinSchool members only! Click here to become a Member of ViolinSchool and get instant access to all library downloads!

---