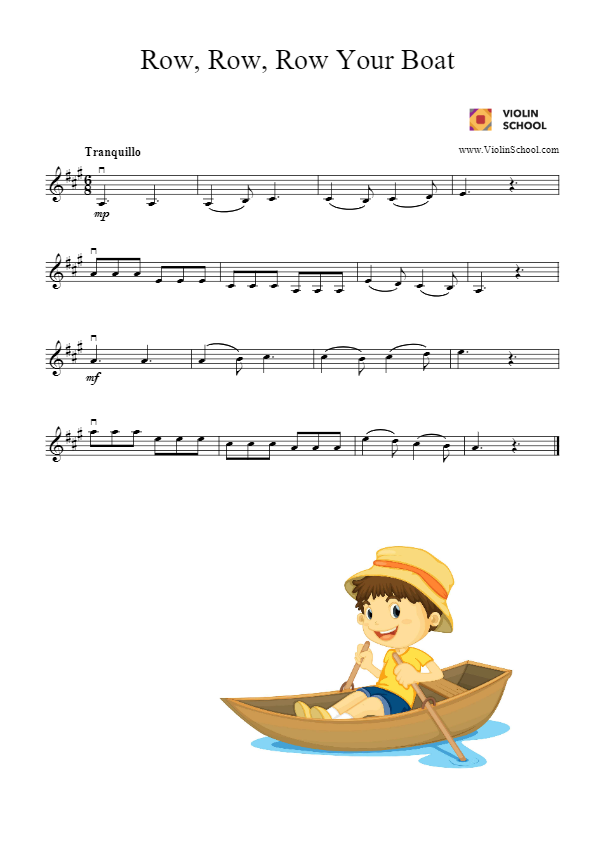 Title: Row, Row, Row Your Boat
Description: This classic nursery rhyme, dating back to the late 1800s, sails gracefully along using a 6/8 time signature. You'll find six eighth-note (quaver) beats in every bar!
Level: 
Topics: 
Join ViolinSchool today for instant access!
This download is for ViolinSchool members only! Click here to become a Member of ViolinSchool and get instant access to all library downloads!

---